North Wakestyle Bar 2018 test & review
North Wakestyle Bar 2018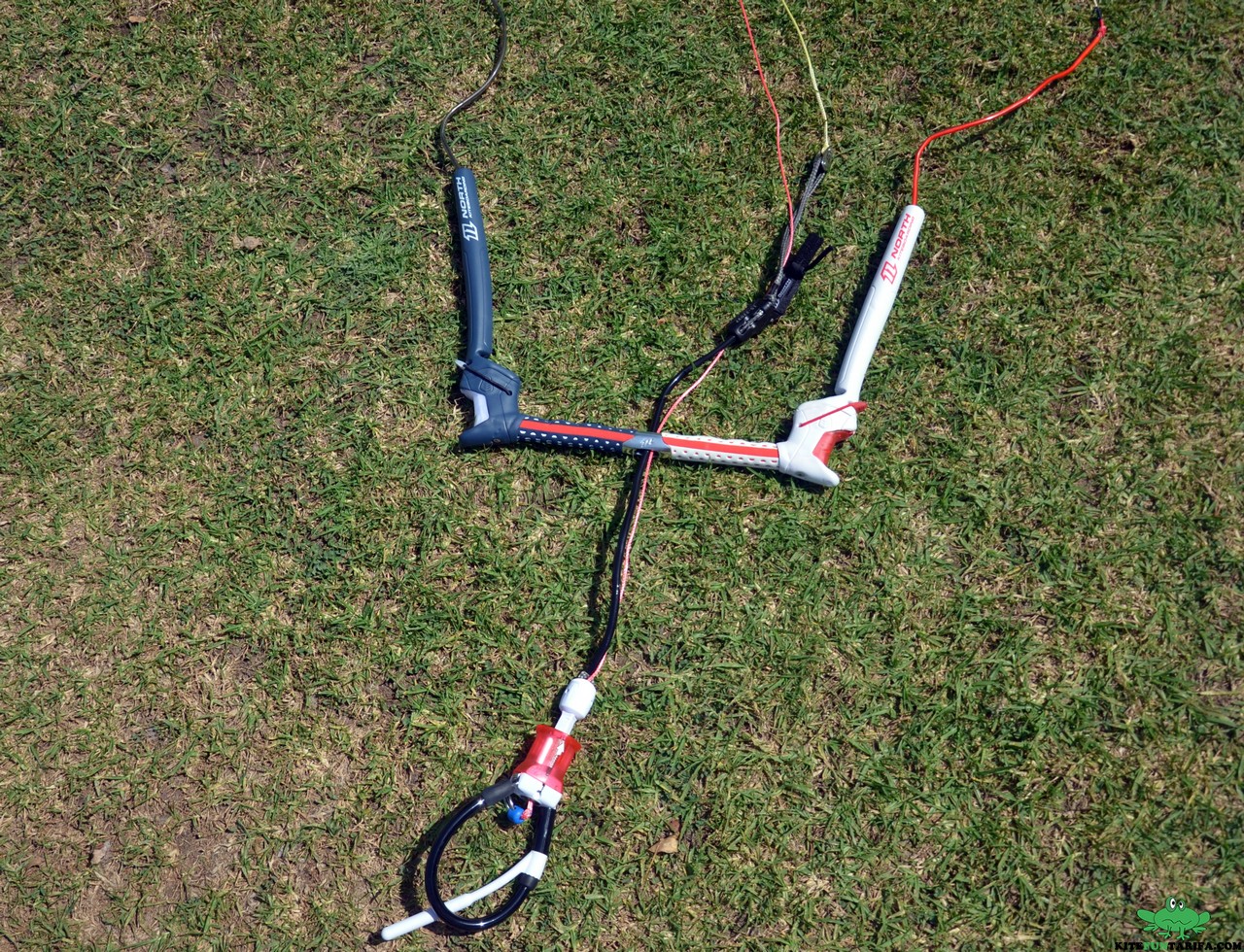 The new North Wakestyle bar 2018 has arrived. This wakestyle bar is based on the Trust Bar model, which is the standard North bar, dont confuse it with the Click Bar ! What sets it apart from the standard model is:
42cm long bar:
It is significantly shorter than the normal bar, so your input to move the kite has to be stronger.
Bigger chicken loop:
Chicken loop is much larger, making it easier to hook and unhook.
Lines:
Only one size in 22m and 5 lines (or 6 if you put Hadlow mode).
Depower line:
Covered by plastic and only one way rope (the normal has double).
Front V:
The V of the centerlines is only 2m from the bar, which is quite closer than standard bar, giving you more slack and pop to the kite.
All these features make the wakestyle bar a transformation to North Vegas (kite for which it is designed, although it is valid for any North kites). Vegas + wakestyle bar makes greater slack and a heavier bar feel. This way you can concentrate more on the trick and less on your kite or your influence on the bar.

With such a low V you get more slack, a slower kite and higher pop, which is all you need if you're making handlepass.
Bar also includes the Hadlow Setup, which is the kit to put the bar in 6 lines and get the most radical settings for slack and pop in Vegas since 2014.
North Wakestyle bar 2018 vs 2017
The wakestyle bar has not changed since its launch in 2014, so we can expect in this bar the same problems as in previous years. If you are a person who rides a lot, you will need to change the depower line every few months, as the plastic deteriorates very quickly and folds, making difficult to move the bar.

To this is added the red-line, which will need to be changed even more times than the depower line, since the hole in the bar is quite narrow and the safety line is "eaten". And to make things even worse, the redline can not be turned around since the loops are of different size and the only way is to make an arrangement by adding an extra piece with a knot.
To end the problems of the bar, if you use it often, the grip will eventually disintegrate, as you can see in the photo. And the bar in the photo has only 8 months of use! (happens to ALL of them at the bottom and top of the bar).
The positive thing about the bar is that it will help you to progress with your tricks and to hold your grabs longer .. The bad part are the problems already mentioned (that could be solved in a very simple way) and the price, that is crazy for the quality / durability offered.