Kitesurf Guide for Tarifa´s winds and spots to practice kitesurf!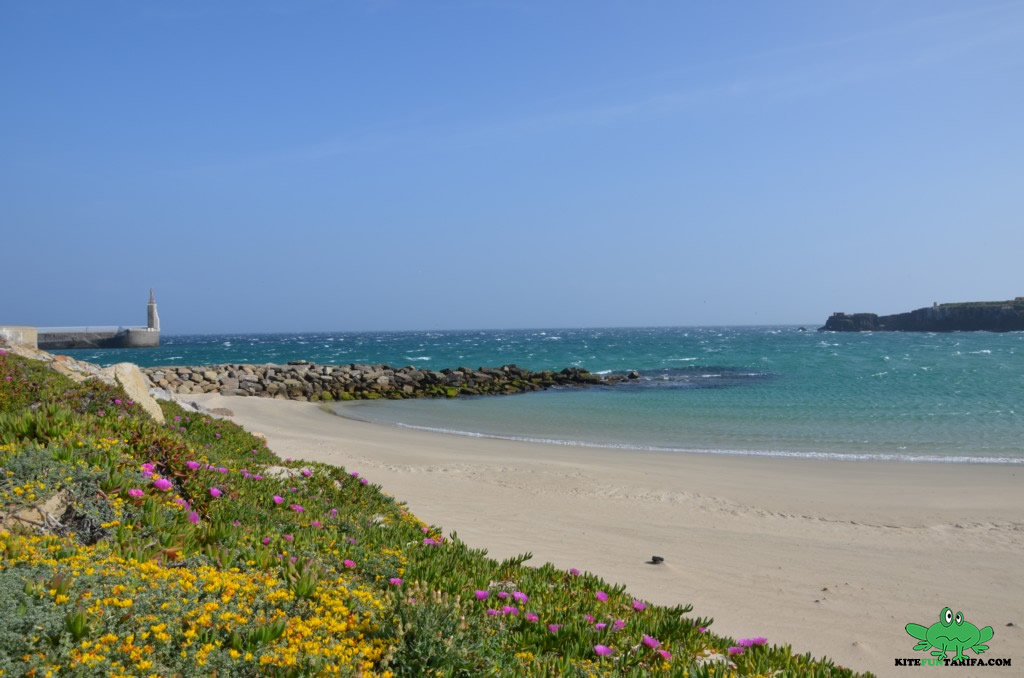 Winds in Tarifa for kitesurfing
Tarifa is well known worldwide for its winds, that blows all year long almost every single day, the great spots and the enjoyable temperatures.

In Tarifa there are different types of wind. The most common ones are Levante (E) and Poniente (W). Levante is usually a strong / very strong and warm wind from the east. In Tarifa´s town beach this wind is difficult to ride because it is gusty, strong and offshore. With levante you usually need medium or small kite sizes. Poniente is its friendly brother. The wind blows steady from the west, side on and a bit colder. You usually need medium-big kites.

Sometimes we also get thermal wind here in Tarifa. If forecast says Poniente (W) and is sunny and warm, in Valdevaqueros you will have a chance to get some wind for big kites around the midday.
Kitesurf Spots in Tarifa
In the community of Tarifa there are many kitespots with different conditions, suitable for all Kitesurf levels.
In High season (from 15.6 – 15.9), the main beaches are separated into swimming/sunbathing, Kitesurf and kiteschools areas. Outside of summer season you can kite in Tarifa wherever you want.
Los Lances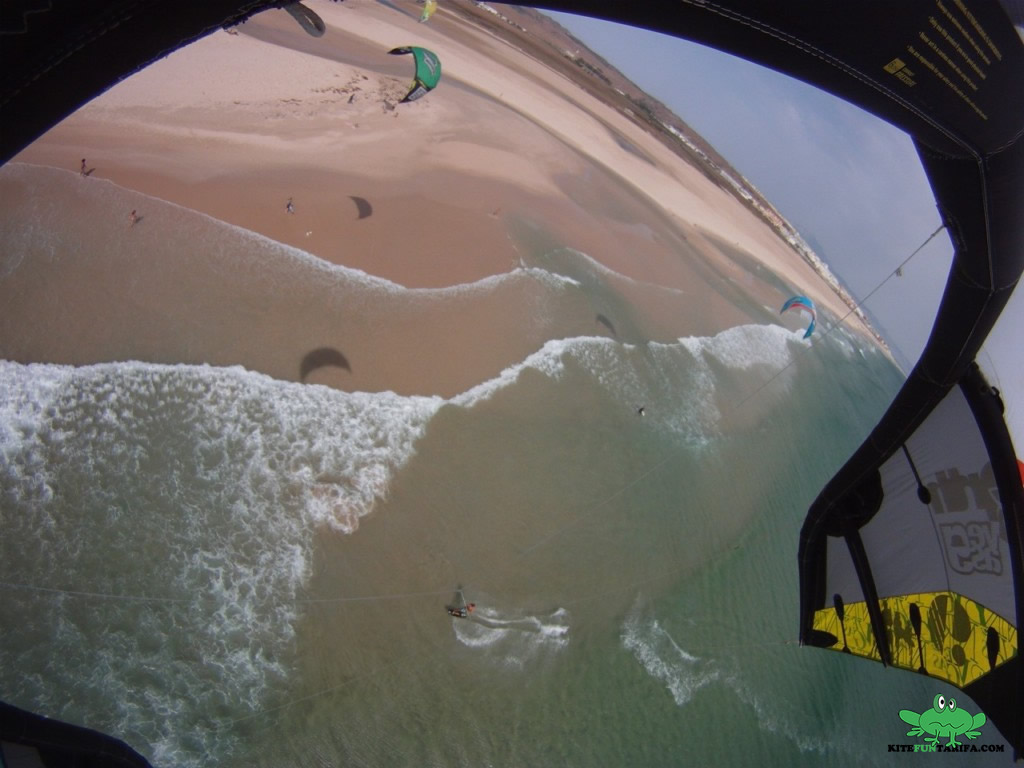 Los Lances is the main spot of Tarifa. The beach is about 8 km long and separated in Los Lances North and Los Lances south. The south part of the beach is in the high season just a swimming area. The whole beach of Los Lances is clean without rocks, very wide, safe and with some beach bars. You can find some more info here.
Lagoon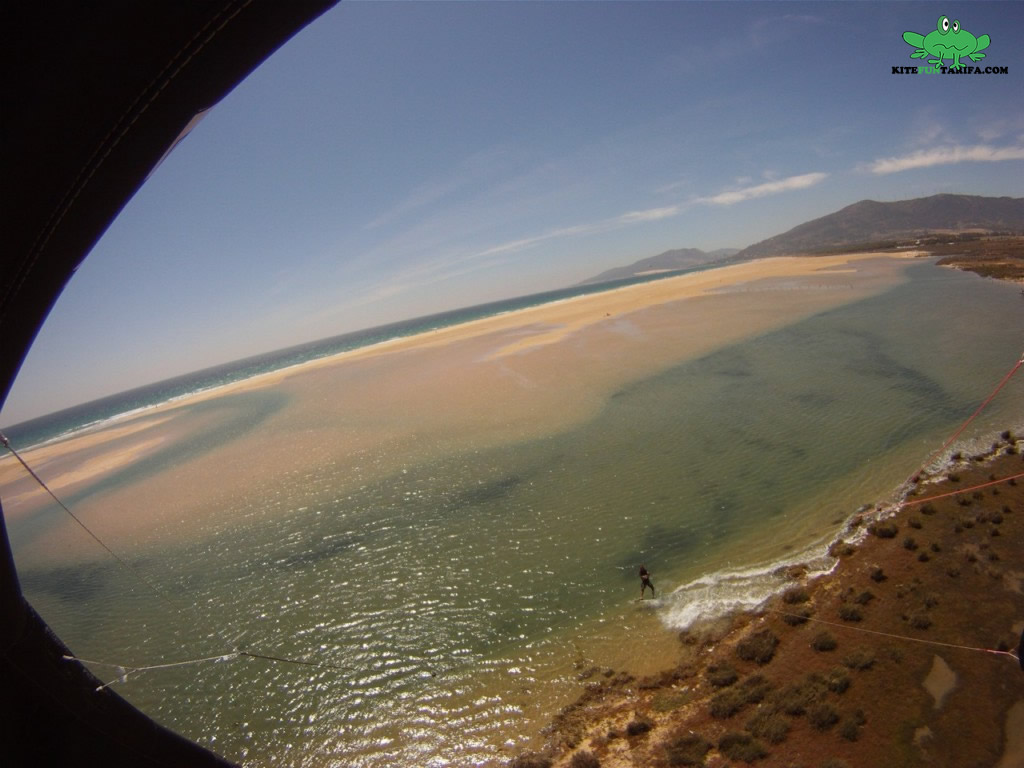 In the middle of Los Lances beach, there are two rivers that stream into the sea. With high tide here a little lagoon fills up and make it a perfect spot to learn new Tricks. It is forbidden to kite there, but with very high tide it is possible to kite on the closers points to Tarifa. More info here.
Valdevaqueros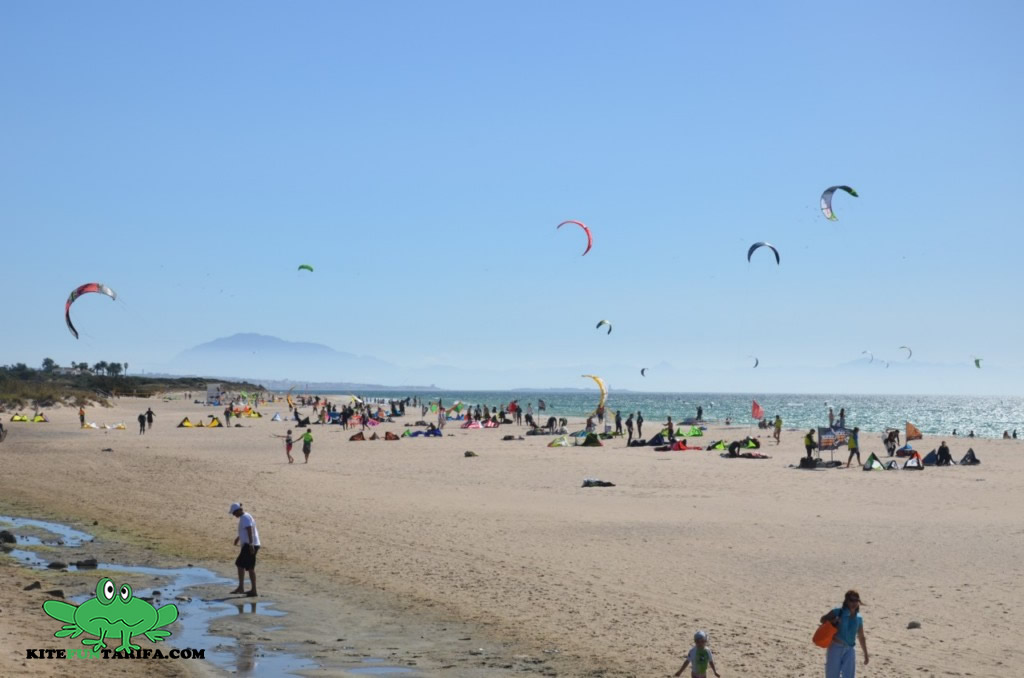 Valdevaqueros is located around 9 km from Tarifa, direction Cadiz. This beach is more narrow than Los Lances and you have to be careful with rocks at the beach and in the south part, with rocks underwater.. In summer this spot is dangerous because the kitesurfarea is in the rocky aire, is also small and very crowded..Because of this, we always recommend during summer time to learn kitesurf in Los Lances beach. During the off season time, is the safest spot to ride with Levante.. Wind is still offshore, but with Punta Paloma infront risks are very small. Also with poor Poniente forecast you can catch some termal wind there! More information about Valdevaqueros kitespot here.
Balneario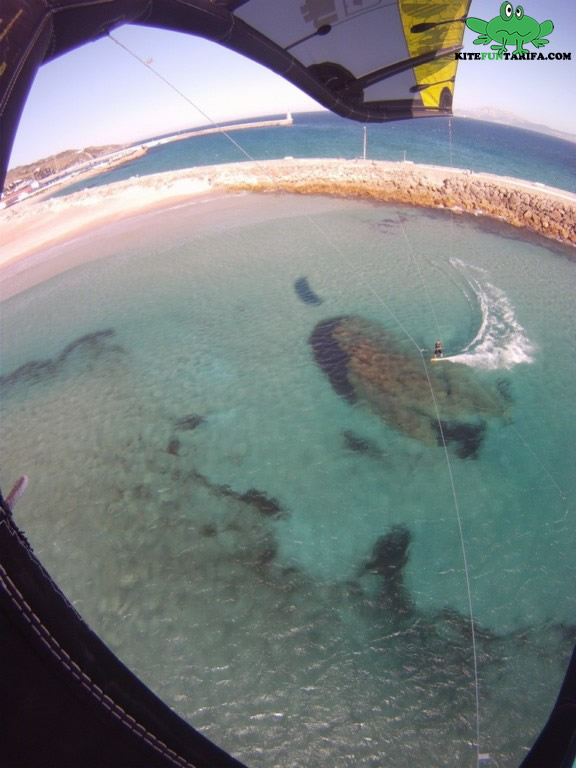 This little Spot, close to the old Town of Tarifa, is recommend only for experienced Kitesurfers. With Levante here the wind blows offshore, strong but more steady. Sometimes you can get completely flat water and others nice waves! During the season it is not allowed to kite on this spot as is swimmers area, but if the wind is very strong or you go late in the evening, usually you should get no problems. Get more info of Balneario.
Palmones
Palmones is located around 28km outside Tarifa direction Algeciras. This Spot is the perfect alternative when Tarifa´s levante is too strong. Usually it works when Tarifa´s wind is over 30knots and also, works better in the mornings. The beach is narrow and you have to be careful with rocks but the wind is usually steady. A river flows here inside the sea so you also get flat water. More info of Palmones kitespot here.
Canos de Meca
Also, Canos de Meca is a good alternative for strong Levante days in Tarifa. The beach is wide and with some rocks. Is a great spot for wave riding when you match a good foreast and tide. Also, when in Tarifa is too strong, is a good option. More info here.
Getares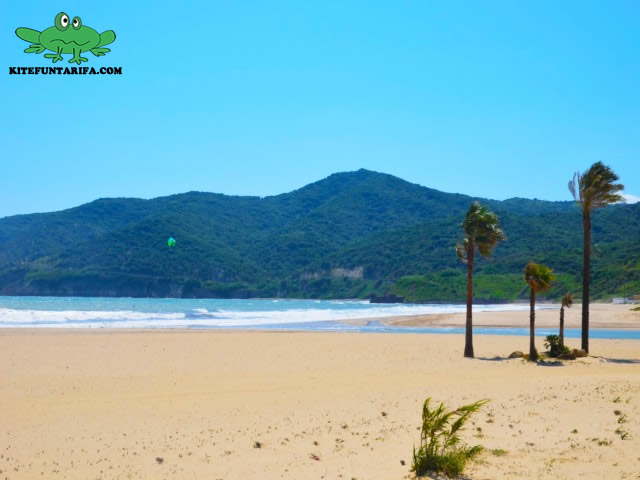 Getares kitespot is another option when levante is strong in Tarifa. With a good forecast, you can get nice waves and on shore wind just 15min away from Tarifa. More info here.
If you still have doubts about spots or winds in Tarifa, just contact us =).