North Kiteboarding 2017 Gear
First images from North 2017 kites and bars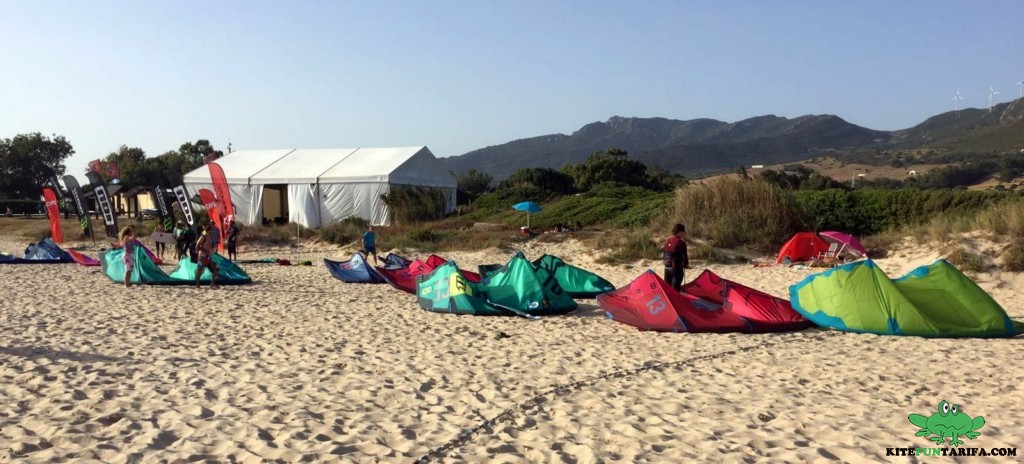 During these days in Tarifa it has been the international North Kiteboarding meeting, where we have been able to see some 2017 models.

We have seen the new North Neo 2017 , where we could not appreciate noticeable changes. It has changed a bit panels and dacron distribution .. From what we have heard, it behaves almost like the previous model.
With the North Dice 2017 , we find the same thing than with Neo 2017, dacron and panels are distributed differently. The shape may have changed a bit. We have heard that has a more C shape feeling than before. We will confirm all when we try it!
In the North Rebel 2017 seems no too many changes except, as in 2017 Neo and Dice, redistribution of panels and Dacron. We have not had any feedback from this kite, so nothing to say about it.
The North Quad 2017 bar , which is the model of 4 lines, seems to be the same as previous years. We have not been able to see in detail the center lines to check how security system works. We will test it soon!
And it can be a surprise for some people, but this bar has been tested already for sometime in different kite centers, but this seems to be the new 2017 North bar with integrated depower on the same bar.. have to wait to test it to see if there really makes any difference.
Update: Seems that you can adjust your bar to 4 or 5th lines and also adjust the length to make them shorter or longer.
Stay tunned to our blog to read the latest reviews on 2017 gear!