Duotone Dice 2019 test / review
We have all details of Duotone Dice 2019
After few weeks testing the new Duotone Dice 2019, here you will find all the details of the kite that will delight the most freestyle-oriented kiters.
The Dice is the model of Duotone that is focused for a large audience looking for a freetyle kite to do unhooked tricks, loops, jumping high or even catching some waves .. It is a kite that works reasonably good in all aspects!
News and construction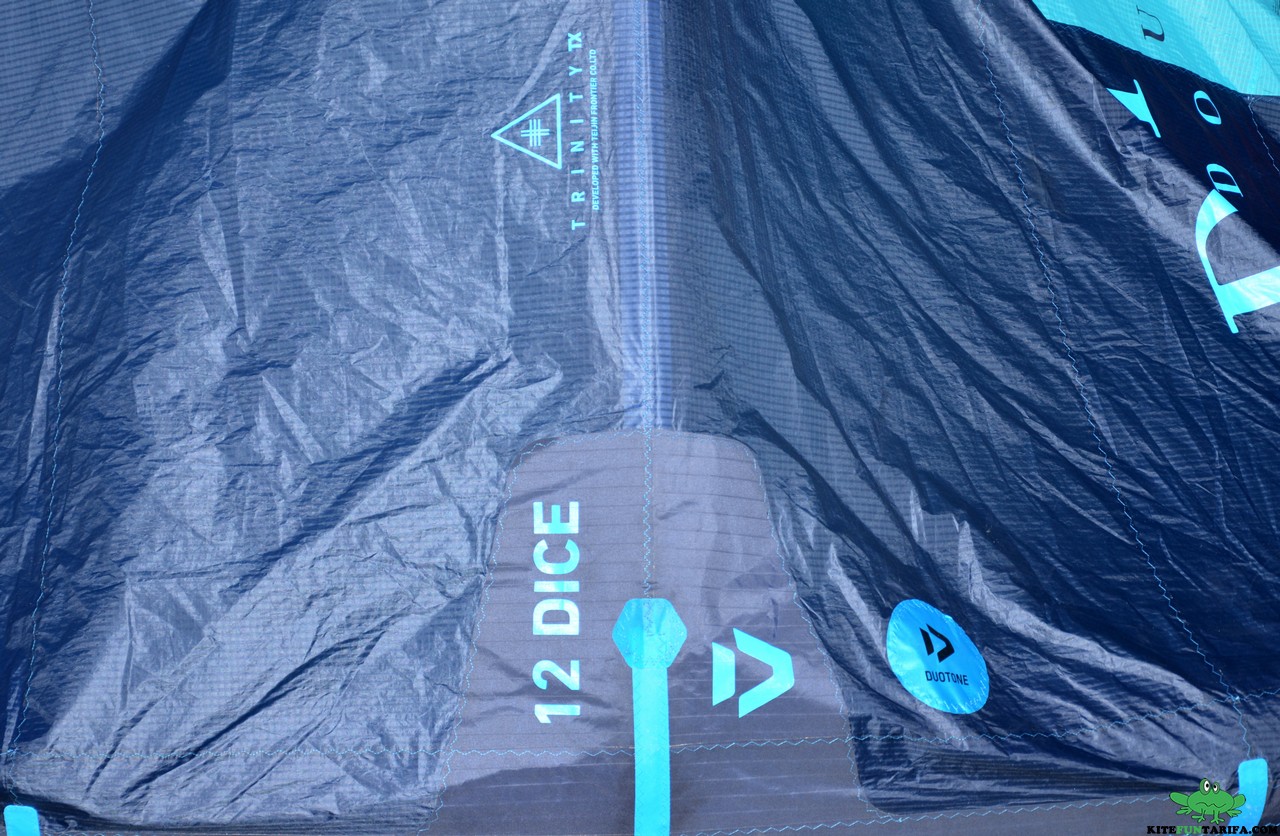 Once we opened the kite, we found the typical construction that Duotone (or before, North) has accustomed us in recent years.
We find dacron on leading / trailing edge, tips, beginnings of strutts and everything connected to each other.

The material "Trinity TX" is still used as last year, which is a fabric that has 3x2 threads in each square, making the construction more resistant and durable to time and crashes. And they also keep the one-pump valves wider to pump it faster.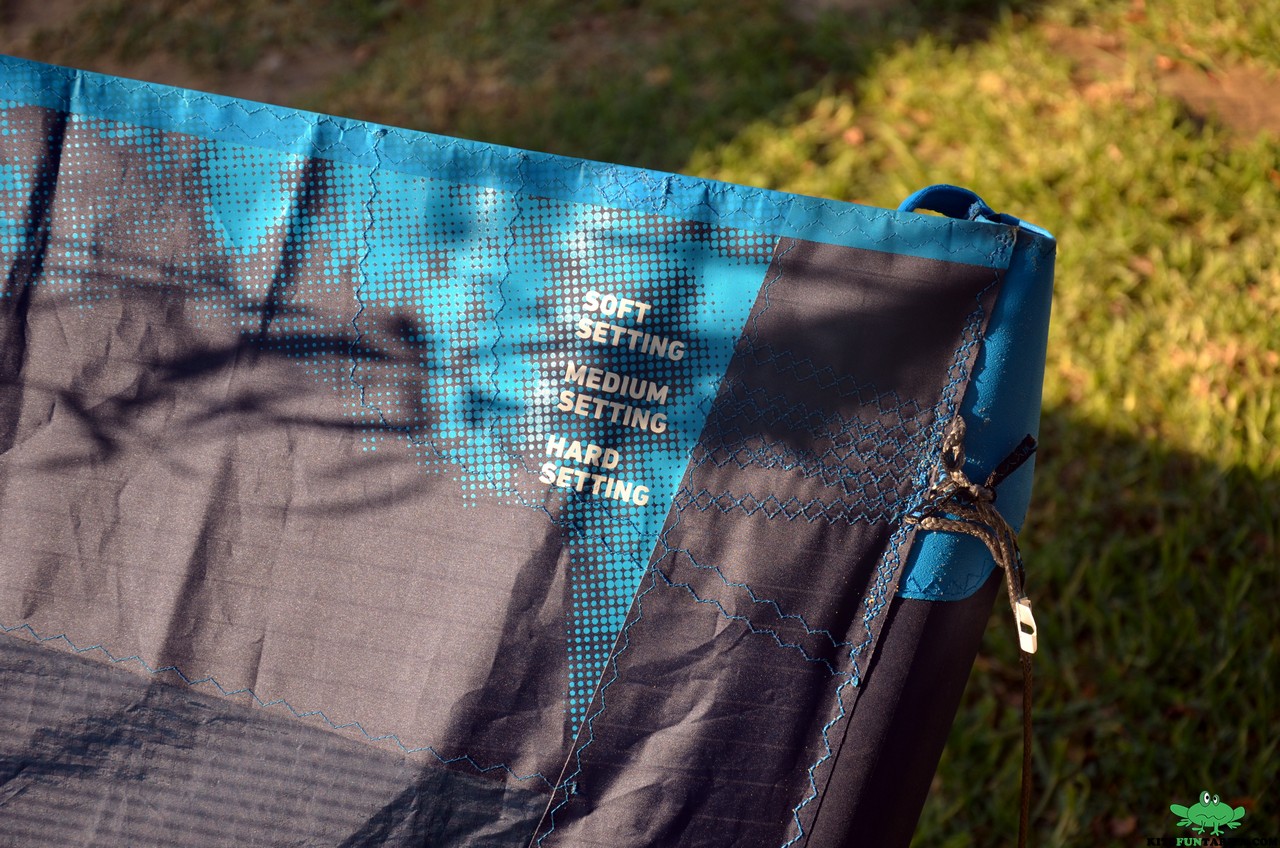 In the connections of the rear lines you have the 3 classic options offered by Duotone, this is: Soft, Medium and Hard setting.
With the Soft setting you will have a faster and more sensitive kite, with less bar pressure and a kite that will give you the power in a smoother way.
Hard setting gives you a heavier feeling at the bar, giving you better feedback and making the kite jump better and make more powerful loops.
Testing the new Duotone Dice 2019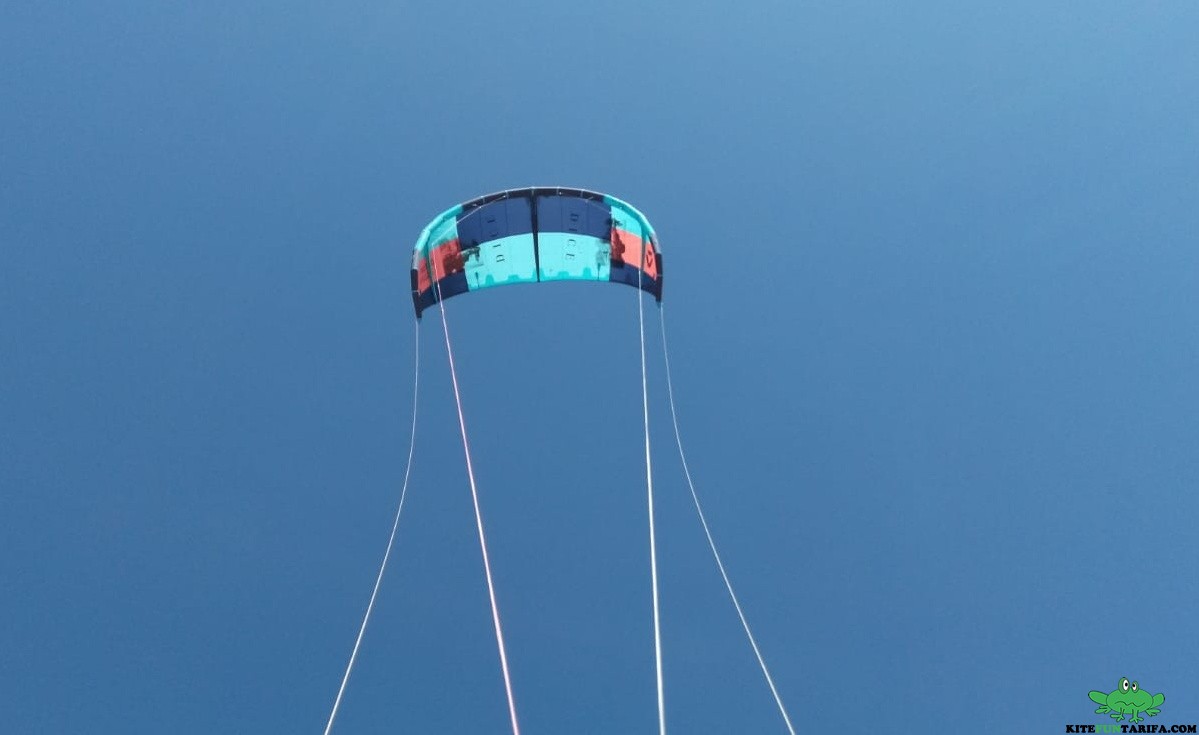 After a few sessions, we can detail the behavior of the Dice 2019 in almost all its aspects. Kite wind range is very good, especially at the high end being able to hold a lot of wind in small sizes. Kite lift is very good and its hangtime is acceptable, which will make those jumping sessions super fun .. And if you are thinking about starting to make your first kiteloops, this kite makes it really easy!

The only downside that can be put to the kite is that using the new Click Bar 2019 without the V, the relaunching of the water becomes quite complicated if the wind is low. Maybe it is not the best kite for a beginner because of its characteristics, but if you already have some experience, the new Duotone Dice 2019 can be a kite that makes you have great sessions!
Duotone Dice 2019 Vs North Dice 2018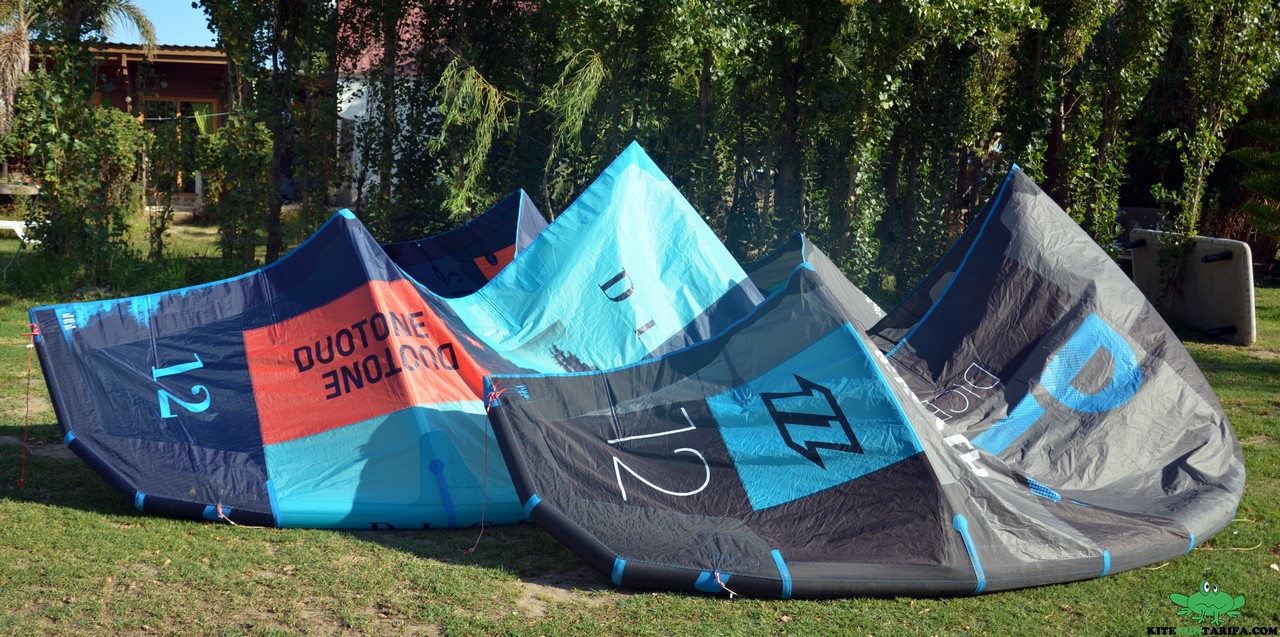 Comparing both kites in the same measure and conditions, not too many changes are appreciated. The Dice 2019 is a continuation of the North Dice 2018.
If you use the Click Bar and modify the height of the V, you can get a different kite. If your style is more freestyle oriented and unhoocked tricks, then remove the V and you will have a more "C" shape style feeling, offering more pop and slack. If your style is more freeride, then keep the V high!


If you are looking for Duotone Kiteboarding second hand gear you can find some nice deals at our website!