What is Stand Up Paddle or SUP?
A bit of history and reasons to learn SUP.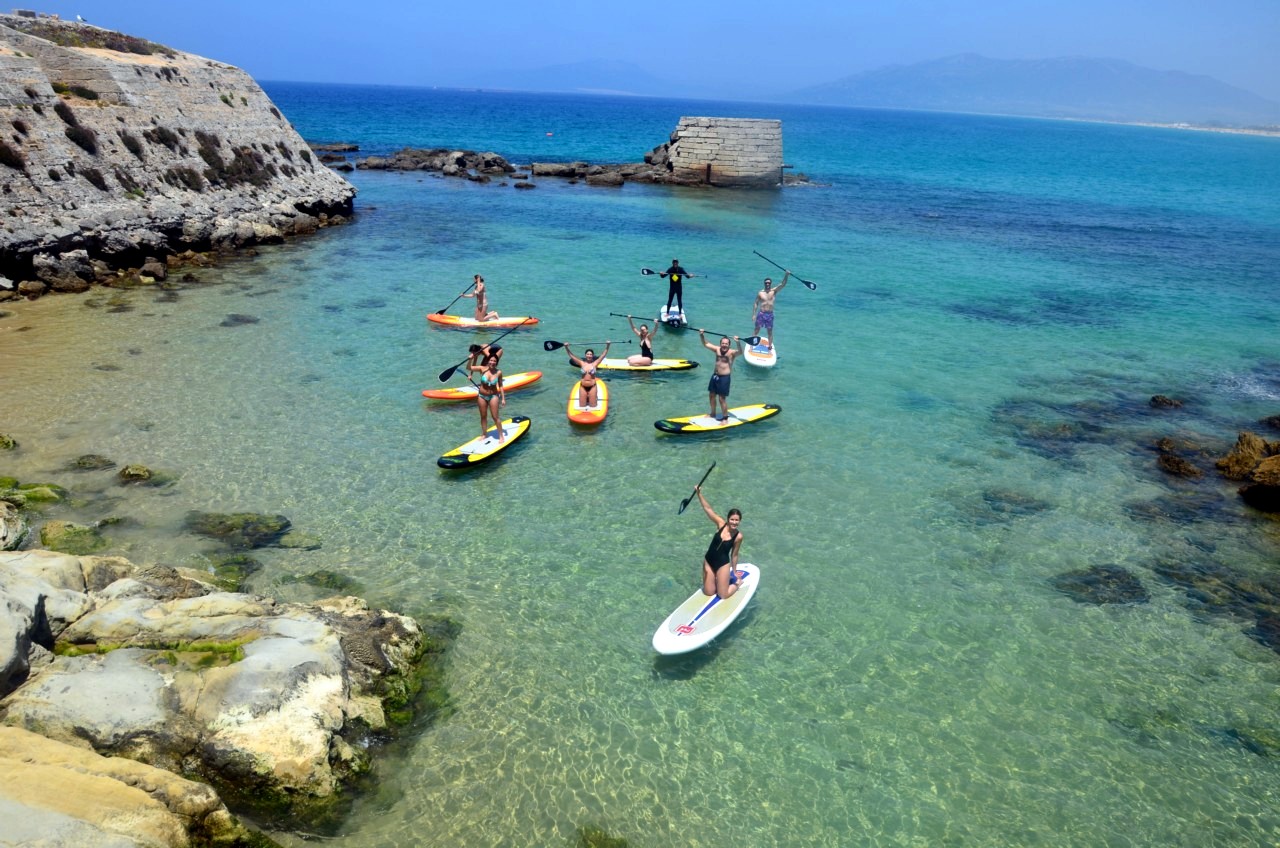 The popularity of Stand Up Paddling (SUP) is growing every year. Living in Tarifa we see year after year more people trying the sport and new creative ways of practicing it. Is the new trendy sport!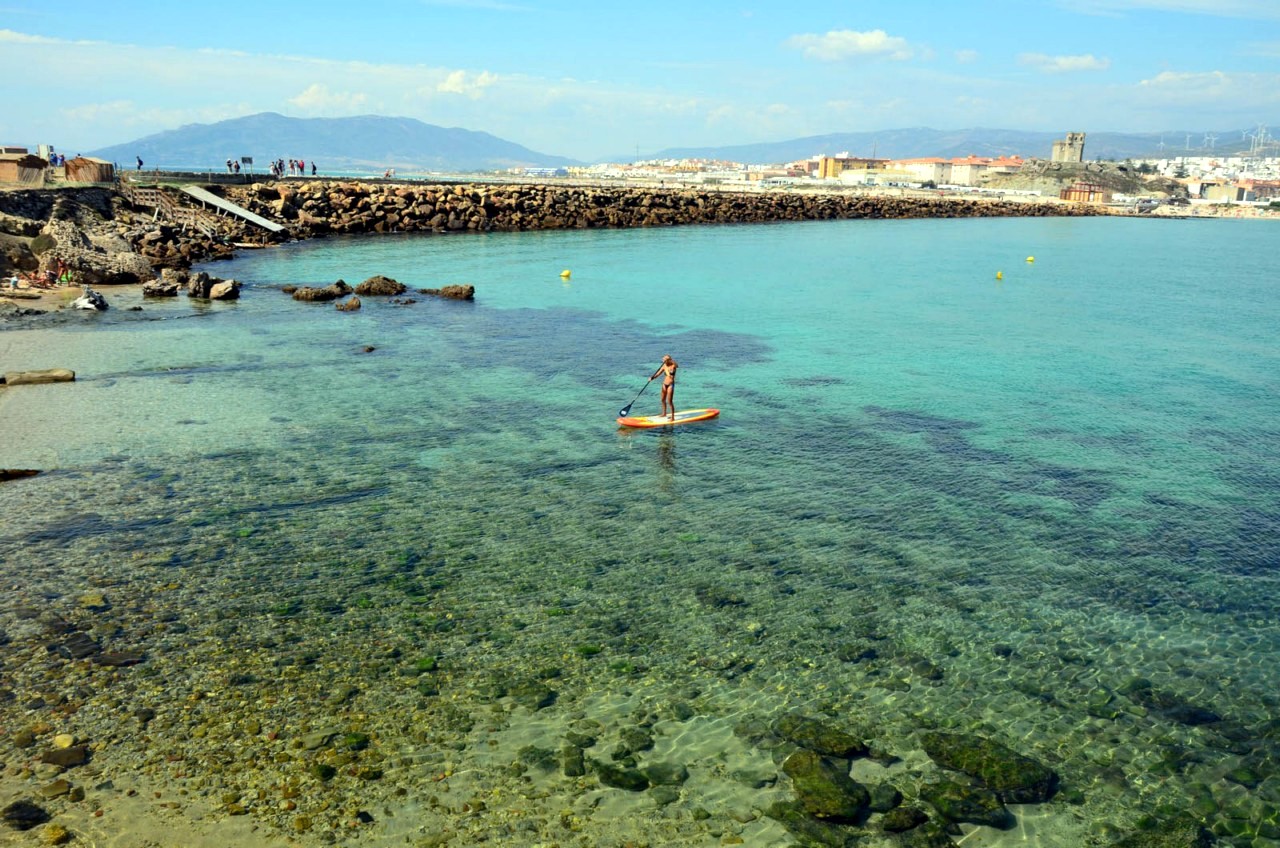 The Sport started to grow in Hawaii as surf teachers copied the methods of nature fishing tribes who move on one man boats. Teachers started to stand up on the bigger boards and move with a paddle. From up there they had a better vision to theirs students and could move faster from one place to another. Years later in 2013 sport started to integrate internationally and is now on the point to be an absolute trend sport divided in two divisions, Stand Up Paddle Surfing and Distance Stand Up Paddling.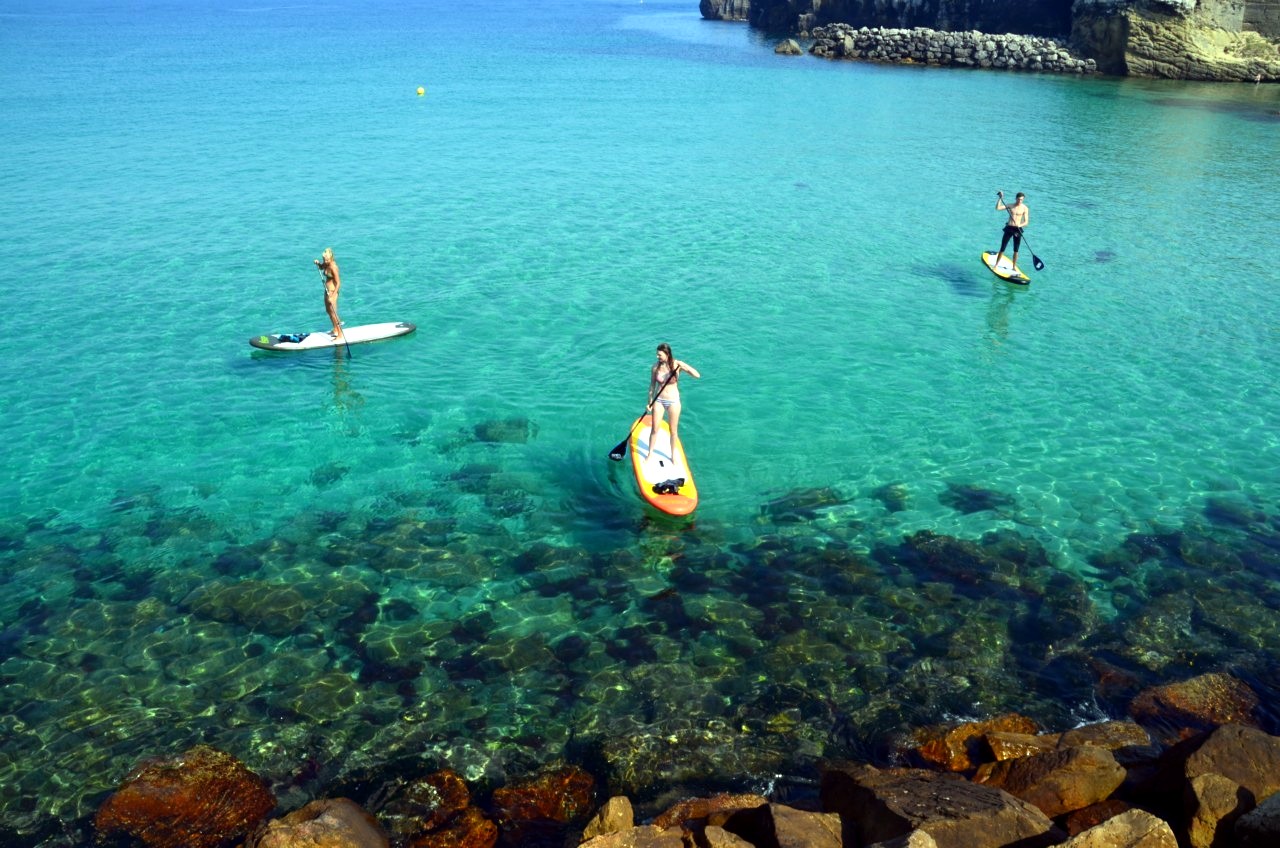 For those who don't know yet what SUP is: Stand up paddling is a kind of surfing. The sport is used to ride breaking waves or glide over flat water like lakes, canals or coastlines, while standing up on a large surf board, that makes it easy to find the balance. To move you use a paddle like in kayaking, with which you can decide about direction and speed.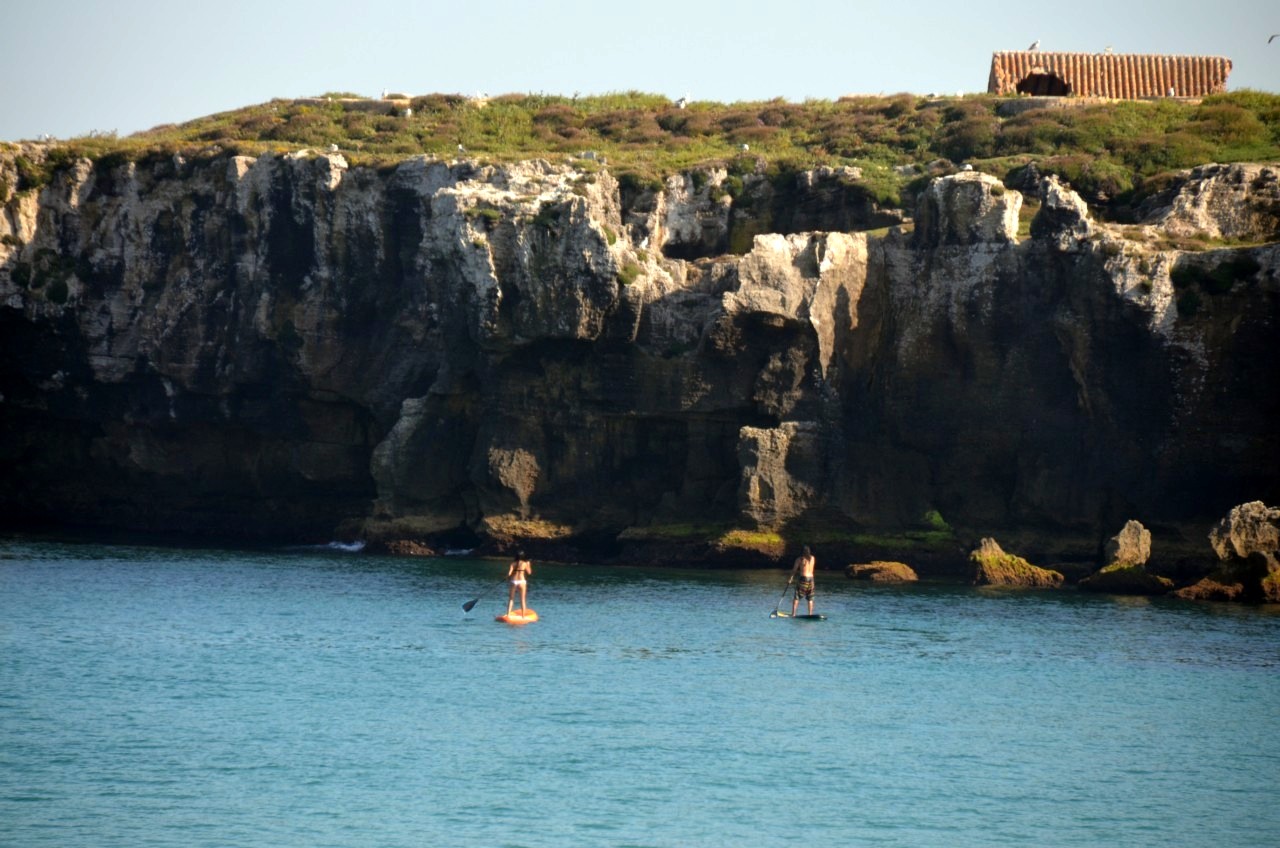 Why you should learn SUP
Stand Up Paddle is a great sport for the whole family and also very easy to learn. It offers a fun, relaxing way to play in the water. Also, you can enjoy the unique view from the board and the new perspectives from the sea and what's on the horizont. As well stand up paddling has a very sportive aspect, it's a full body workout and had become because of this a very popular outdoor cross-training activity.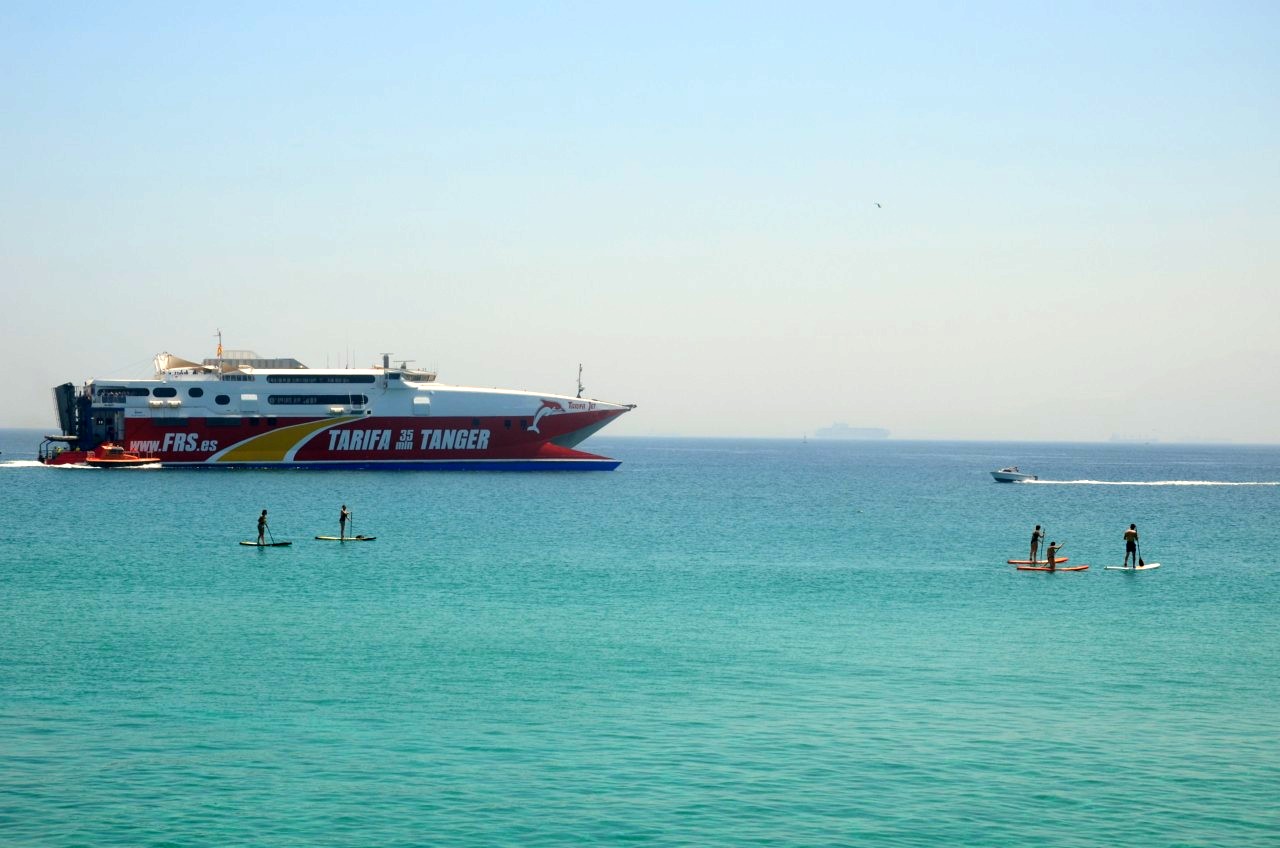 Stand Up Paddle in Tarifa
Also in Tarifa Stand up Paddling became very popular the last years. Overall on the no wind days there are many great spots to go and practice Stand up paddle surfing as well as distance paddling.
People from all around the world comes to practice or get a kitesurf course in Tarifa and for no wind days, SUP has become as the perfect alternative.
Tarifas large sand beaches, rivers and crystal waters makes stand up paddling here a unique experience. Here you can discover for example the little bays and cliffs all around Isla de las Palomas located very close to Tarifas City Center. Here the water is very clear and not deep, so you can see the fishes from the above. Also, you can start a tour along Tarifas Beach Los Lances or Valdevaqueros, follow the coastline and visit the bays and rivers.
And for adventurers, try some rutes during the night!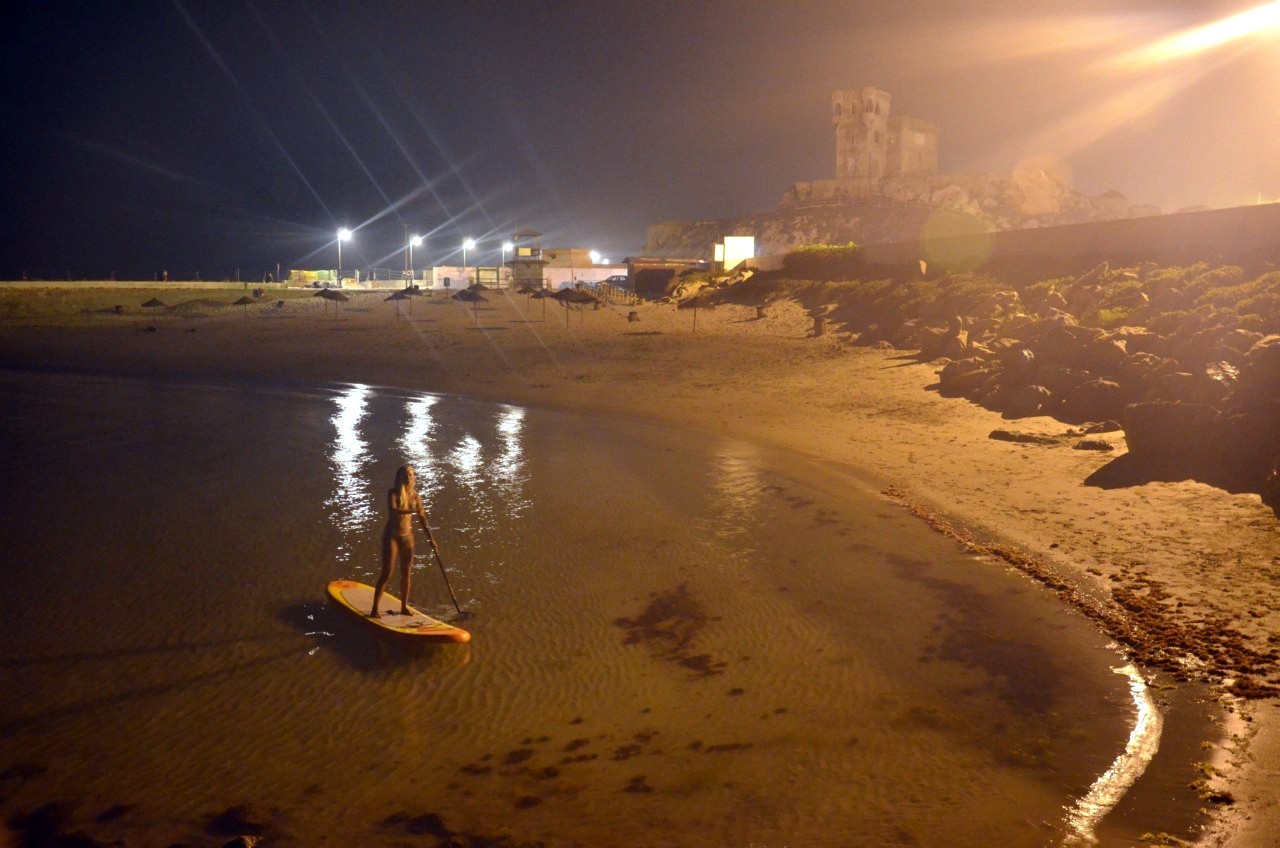 You can combine this Sport also with Yoga or Snorkeling to make the experience to something even more special. In Spring and Autumn waves in Tarifa offers a great opportunity to try surfing some of them. This area is called Cadizfornia!
SUP is a great sport and deserves a try. Although its very easy to learn, just with two hours stand up paddle course you will learn basics and make routes. If you want to try it or just want to rent all the Stand up paddling gear in Tarifa, Paddle Fun Tarifa has everything you need.