Top 10 activities to do in Tarifa
What to do in Tarifa, don´t get bored!
1. Kitesurf in beaches of Los Lances, Valdevaqueros or Balneario.
Tarifa is famous for its over 300 days of wind a year and an average temperature of 20° all year round. Kitesurf lovers from all around the world come here to enjoy kitesurfing or learn kitesurf. The variety of beaches and different wind conditions makes kitesurf here even more exciting.
Our main kitebeach is Los Lances. During the off season (all year except for 15.6 – 15.9) the whole 7km long wild beach belongs to the kiters. Here you can practice with a lot of space, catch some waves or learn new tricks in the entrance of the lagoon with very flat water. Remember that levante (E winds) is off-shore and during the off-season there are no recue boats! If you have doubts about the wind, just contact us.

Another famous kitespot is Valdevaqueros/Punta Paloma, 9 Km away from Tarifa. Next to the huge sand dune you can enjoy the sport, make a little break in one of the beach bars to relax, eat, drink and get ready for the next kiting session.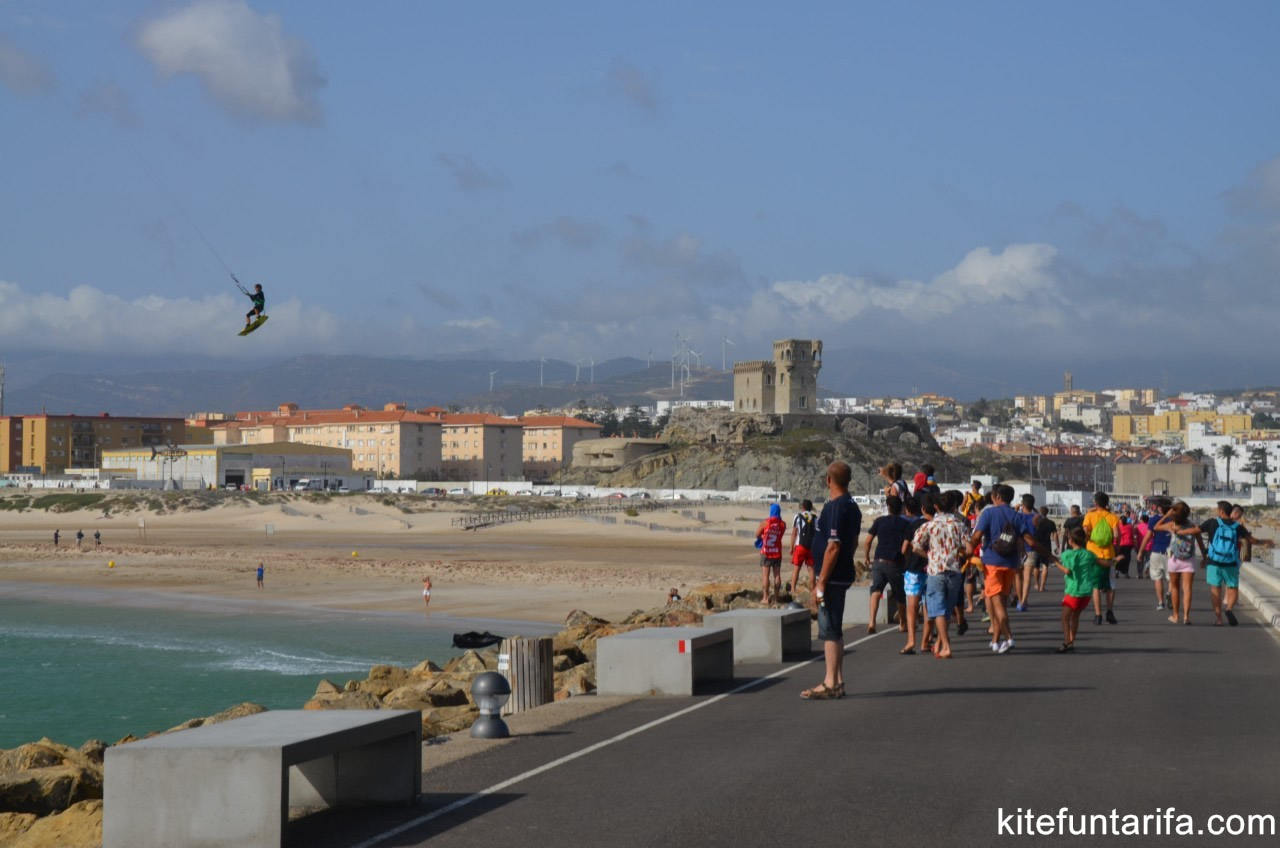 Another great and exciting spot for experienced kitesurfers is Balneario, close to Tarifas town center. Usually with strong winds, meaning small kites, you can catch here, with some luck, great waves. Or just enjoy a clean offshore wind with very flat water.
2. Stand Up Paddle (SUP) at Isla de las Palomas.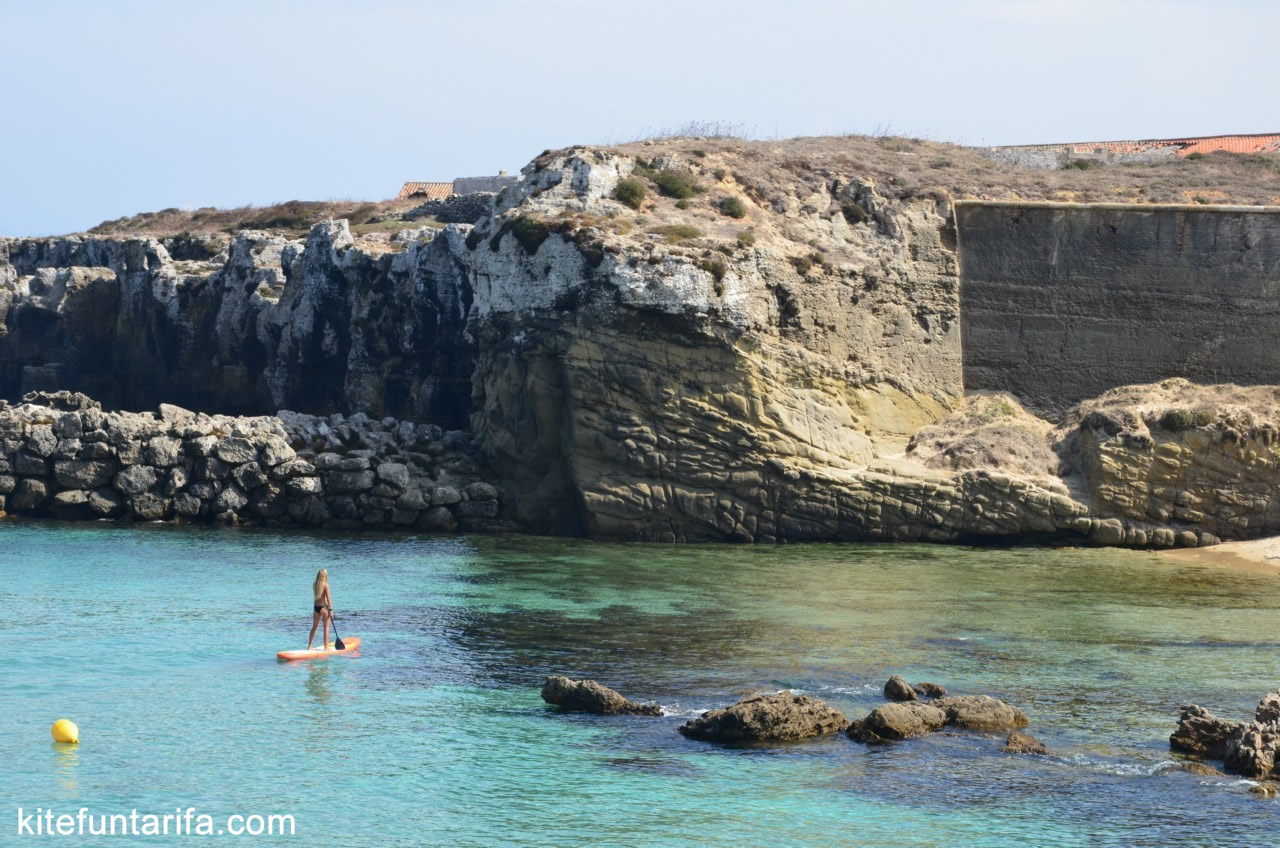 Stand up Paddle is the best alternative for people who comes to Tarifa for kiting and get a day without wind. Rent or make a SUP course to glide over Tarifa´s crystal and calm waters and see the city from another perspective. You can make long SUP routes along the beach, take a round in Tarifa´s rivers or along the Isla de las Palomas. No wind days in Tarifa are usually all year around warm days and enjoyable for the whole family!
3. Visit Tarifa´s old Town.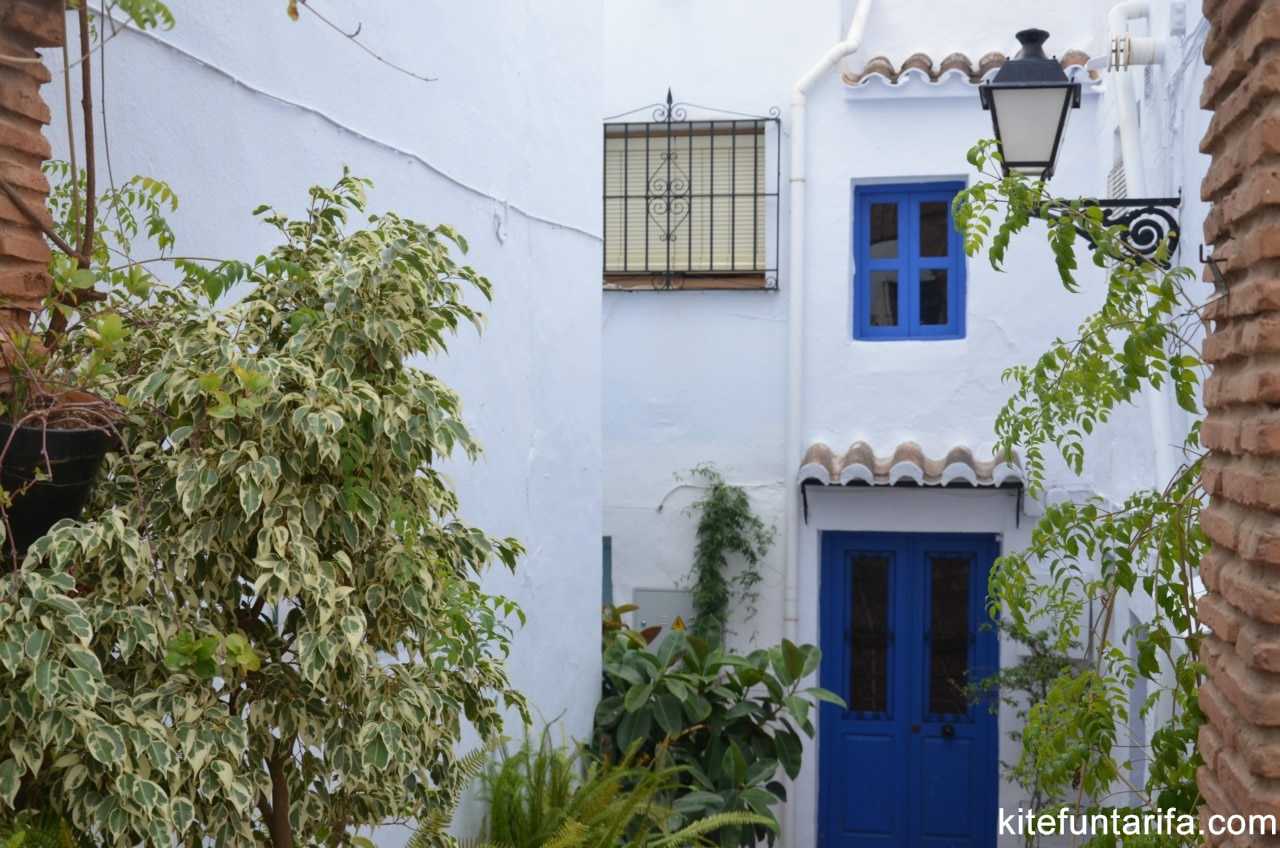 Also, Tarifa has a lot to offer outside of the water, for example, the beautiful little old town, which is protected as cultural property because of its old middle age walls. You will feel the special atmosphere, the mixture of past and present, as well as the Moroccan touch. Here you can take a relaxed walk though the little white streets, visit the small shops, make a break in one of the Tapas Bars to enjoy the spanish food or discover the long history of Tarifa´s old Town. Visit the castle of Guzman which was built in 960, the entrance to the old Town Puerta de Jerez from the 13 Century or Tarifa´s old churches. From the southern walls you can enjoy the stunning views to Morocco in 14km distance.
4. Experience Tarifa´s special restaurants and nightlife.
During the evenings and nights you can experience Tarifa´s old town in another way. Now you can hear soft street music, everywhere it smells like delicious food and the streets starts to fill up with people. In the restaurants you can get a great dinner and enjoy afterwards the happy hours in the bars, where young people relax after a long kiting day.
5. Visit the beaches of Bolonia, Punta Paloma and Arroyo del Cañuelo.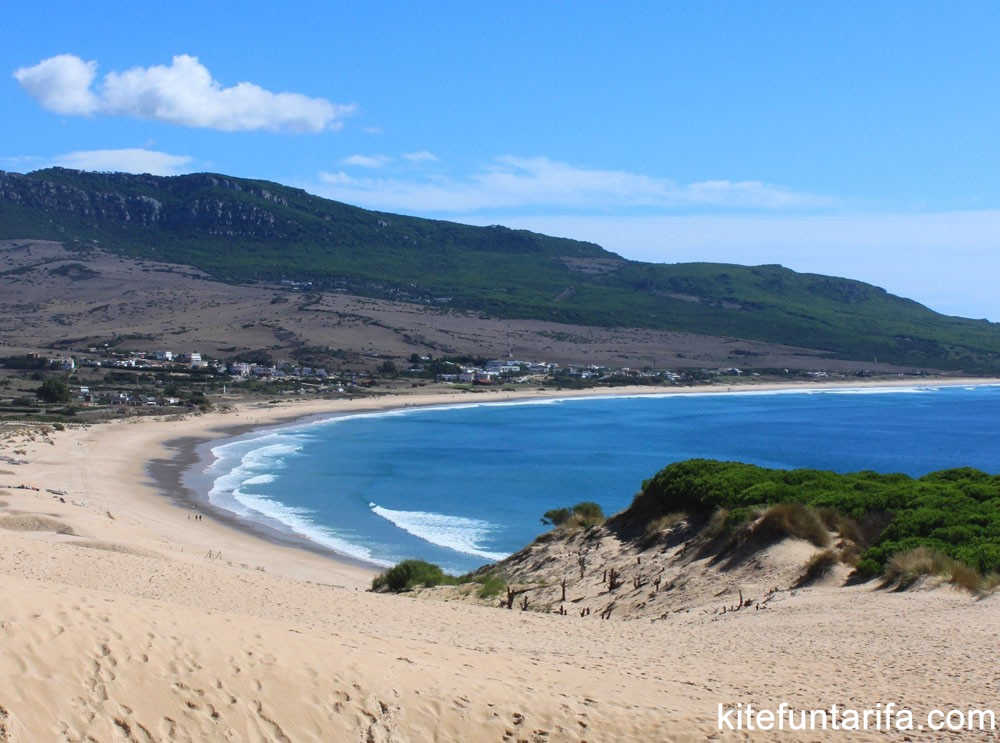 Apart from the beaches in Tarifa, the surroundings has to offer another beautiful ones. If you want to get out and explore a bit, don't miss to visit Punta Paloma. Here you can find between Valdevaqueros and Bolonia a variety of little wild remote bays to spend a full day.
Also, Bolonia deserves a visit. On the right the beach finish in a huge, golden sand dune which is protected as a natural monument. In Bolonia you can also visit the most complete Roman town ruins in Spain, Baelo Claudia.
Not far from Bolonia you find after around 45 minutes of easy walk another very wild and remote beach with white sands, that apears to be empty even in summer called Arroyo del Cañuelo, don´t miss it!
6. Hiking between Tarifa and Algeciras.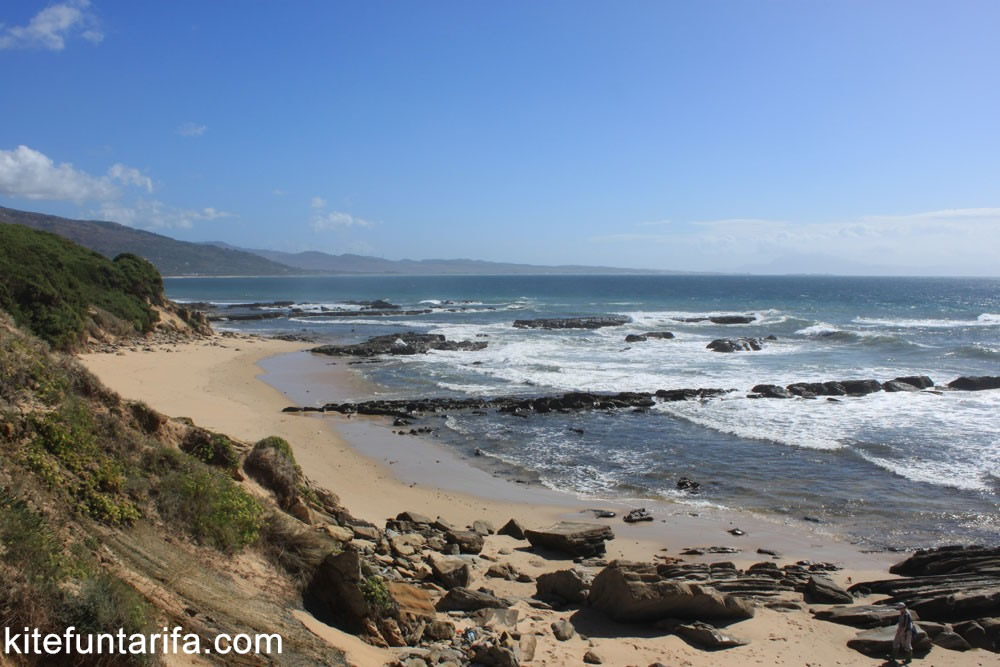 Also, for the hiking lovers Tarifa has amazing routes to offer. One of the most intense and exciting ones is, for sure, the hike between Tarifa and Algeciras. Overall in spring this rout presents itself in many colors. You will walk over dry stone, green fields and along wild flowers. You have to climb some hills and walk along some stone beaches. The route leads all the time along the streng of Girbraltar with the view to Africa. Most of the time the path is good marked. After round 5 or 6 hours walk you reach Getares from where you can catch a bus to Algeciras Center to go back to Tarifa.
7. Enjoying the panorama view in Tarifa´s mountains.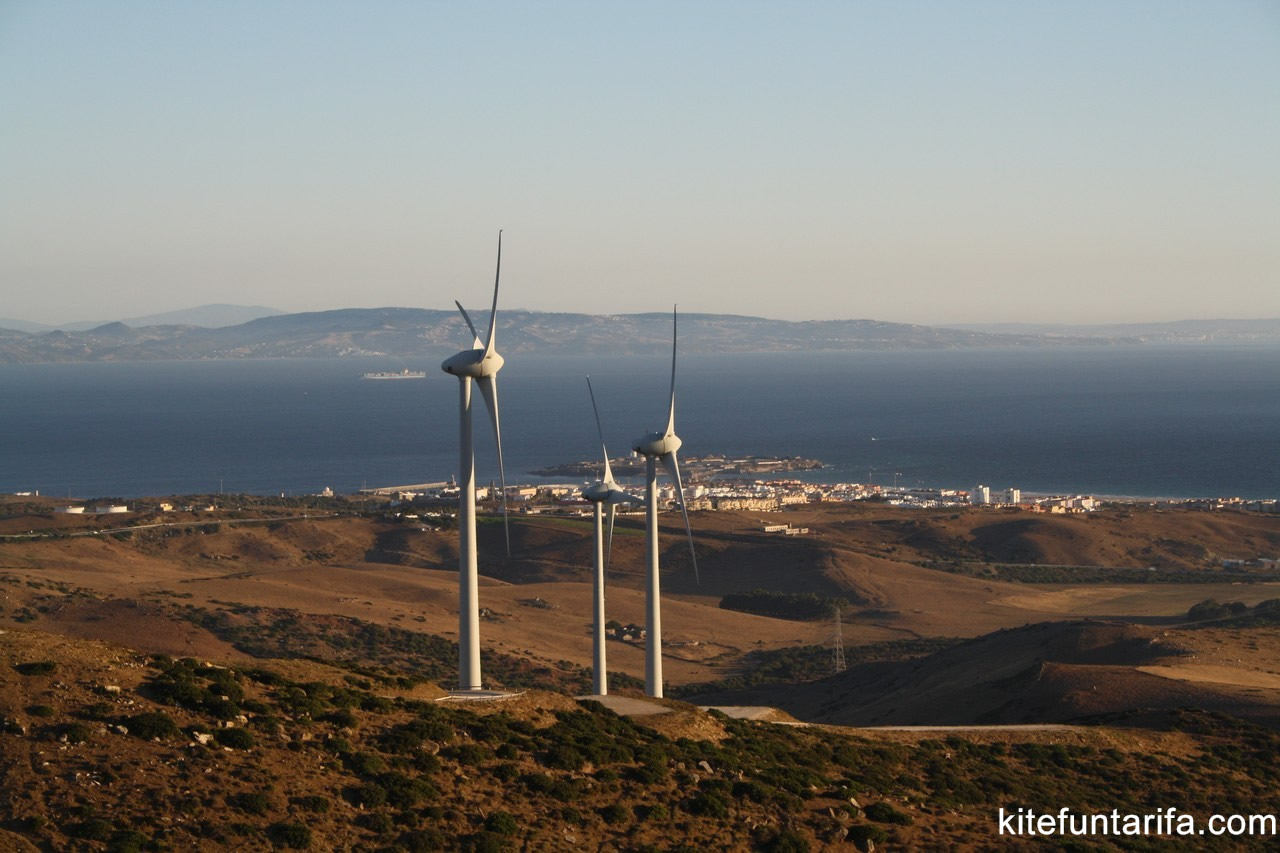 Behind Tarifa there is a small mountain chain. You can reach its tops by car or walking. From up there you can make little hikes along Tarifas windmills. The view in any way is stunning. You can see the tip of Tarifa, the most southern city on the European continent, long beaches and Morocco in the background.
8. Day trip to Morocco.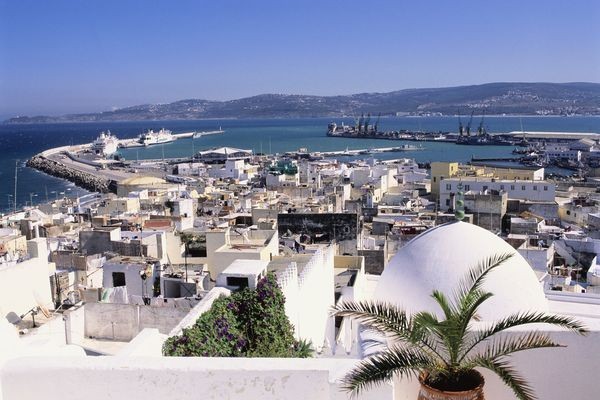 Another rarity only Tarifa has to offer is the proximity to Africa, with gives the City its oriental flair. Every half an hour a ferry leaves to the other continent to reach 45 minutes later the port of Tanger. Within a day you can taste, touch and see there a completely different culture. Visit the moroccan markets, taste the traditional food, take a ride on a camel and be back in Tarifa by evening, inspired and full with new impressions.
9. Horse riding on the beach.
Discover Tarifa from the back of a horse. Tarifa´s wide beaches, sand dunes and mountains makes the horse ride unforgettable. The beach offers hard sand distances where you can go a bit faster and a little river to go trough. Also, the sand dune of Valdevaqueros and the mountains behind is a unique riding route.
10. Dolphins and Whale watching.
To see some sea wildlife very close, you have to make a whale watching tour to visit dolphins and whales. A boat will bring you to the middle of the Gibraltar stregh where you spend around 2 hours observing the nature.
Tarifa will satisfy everyone with its possibilities. Whatever you are looking for your holidays, action or relaxed ones, Tarifa won´t dissapoint you!