VKWC/PKRA in Tarifa 2015
Events Update VKWC/PKRA 2015
Good News everyone! VKWC - Virgin Kitesurf World Championship, old knows as PKRA, pronounced the updated 2015 World Tour Schedule. One of the 12 overall World Tour Stops will be our home spot Tarifa! Again we can look forward to great Kitesurf action here in Tarifa. From 11th till 19th of July , the worlds best Kiteboarders will compete in four categories – Freestyle, Big Air, Slalom, waves and for the new overall title. Like last year the action will be found at our homebeach Playa de Los Lances.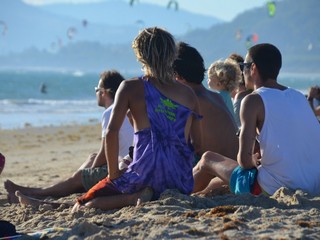 Lots of things have changed in the VKWC/PKRA . Apart from more disciplines there is now the"Overall Title," for which riders has to finish the year in the top 5 in, at least, one of the four disciplines. The VKWC has also introduced changes in the Freestyle, Big Air and Wave rules.

Last year the PKRA stop in Tarifa was a big success, we got to see very motivated riders in strong Levante contitions as well as soft Poniente. In the Freestyle catergory Cristopher Tack and Karolina Winkowska convinced the judges and the audiance to became in first place. In Big Air Ariel Corniel and our local star Gisela Pulido showed impressive high and technical tricks to earn the first positions. The beach from Tarifa was full with happy people following the World Championship, chearing and enjoying in the evenings Tarifas concerts, Restaurants and Bars.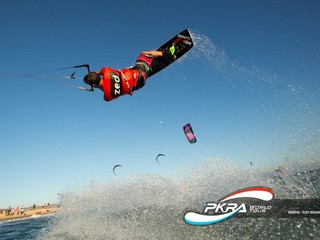 According to the experience of last year, Tarifa Kitesurfing World Championships 2015 promise to be again very entertaining and exciting to follow. We look forward to see world class kitesurfers close by, feel with them and enjoy the special atmosphere in Tarifa, wich makes this event something even more special that you can not miss! Come and enjoy with us the world tour stop in Tarifa. Experience Tarifa on the no wind days from another perspective with Stand up Paddle or just learn kitesurf here in Tarifa and enjoy the action on the world tour with us!

Updated Schedule:

Marokko, Dkhla – 18 to 29.03.15 (closed)
France, Leucate – 18 to 25.04.14
Dominican Republic, Cabarete -
Venezuela, Isla de Coche – 09. to 13. 06. 15
Spain, Tarifa - 11 to 19.07.15
Spain, Fuerteventura – 02 to 08. 08.15
Germany, St. Peter Ording – 21 to 30. 08.15
Brazil – 1 to 30. 09.15
Argentina – 1 to 31.10.15
Haian – 1 to 30.11.15
South Africa – 1 to 31.12.15


UPDATE: Read our chronicle about VKWC / PKRA in Tarifa 2015 here.