New North Neo 2016 Test
First impressions of the new Neo 2016
The new North Neo 2016 is here !! We find a kite that is difficult to improve from the 2015 model, but it seems that North, once again, has been successful.
Starting with the backpack, this year North Kiteboarding has returned to offer more spacious and comfortable backpacks in all kites, a success because in 2015 we had some "fights" with it. Inside the backpack you will find the manual and its characteristic repair kit and spare parts.
Kite construction: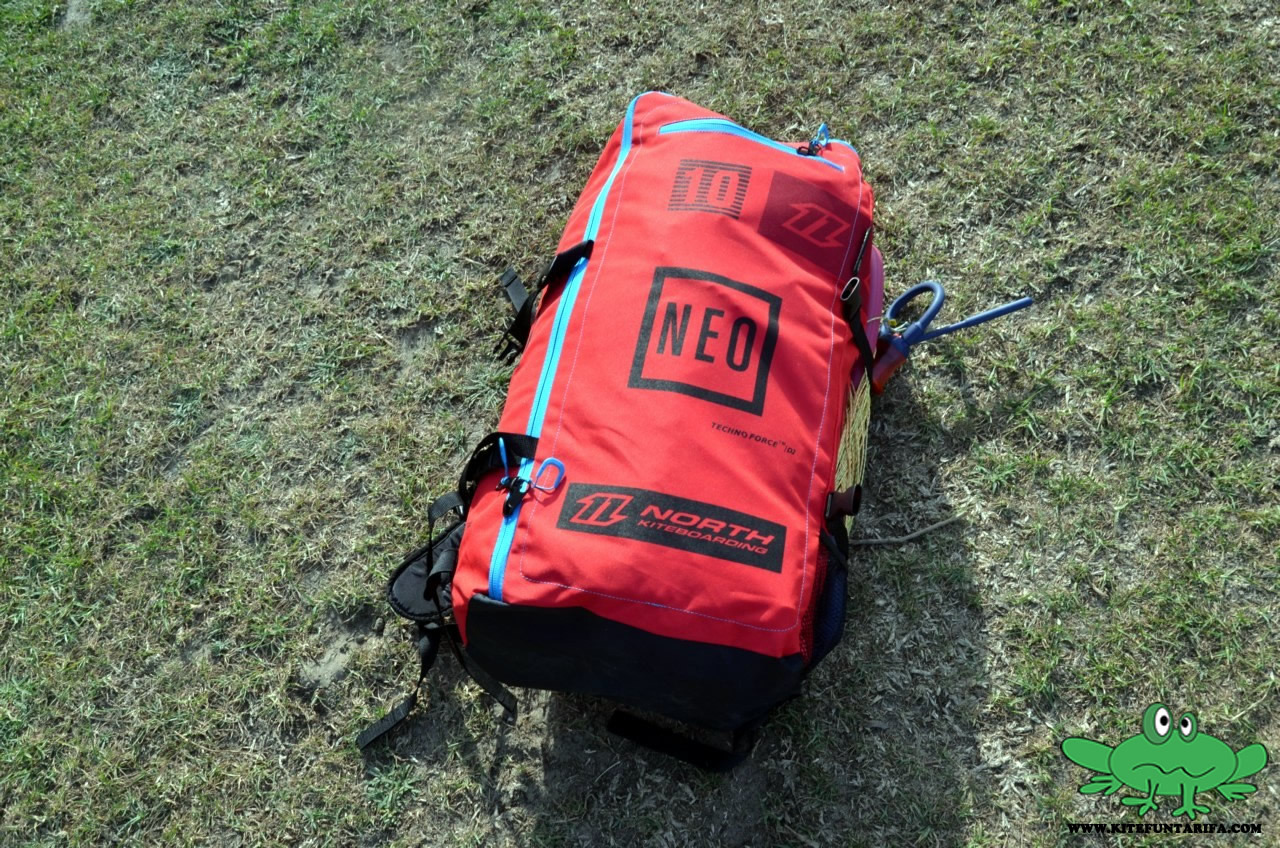 When we opened the new Neo 2016 our first impression was that the shape has changed few. The bridle system includes 2 settings in the leading edge from which you can set to have a more freeride or wave oriented kite. Changing between settings you can get more depower, better drifting or greater jumping ability.
In the rear pigtails, we find Norths classic set ups. Is possible to choose between low bar pressure setting to get a fast and easy turning kite and another setting where the bar has more pressure and makes the kite turn deeper into the window, more precisse and slower.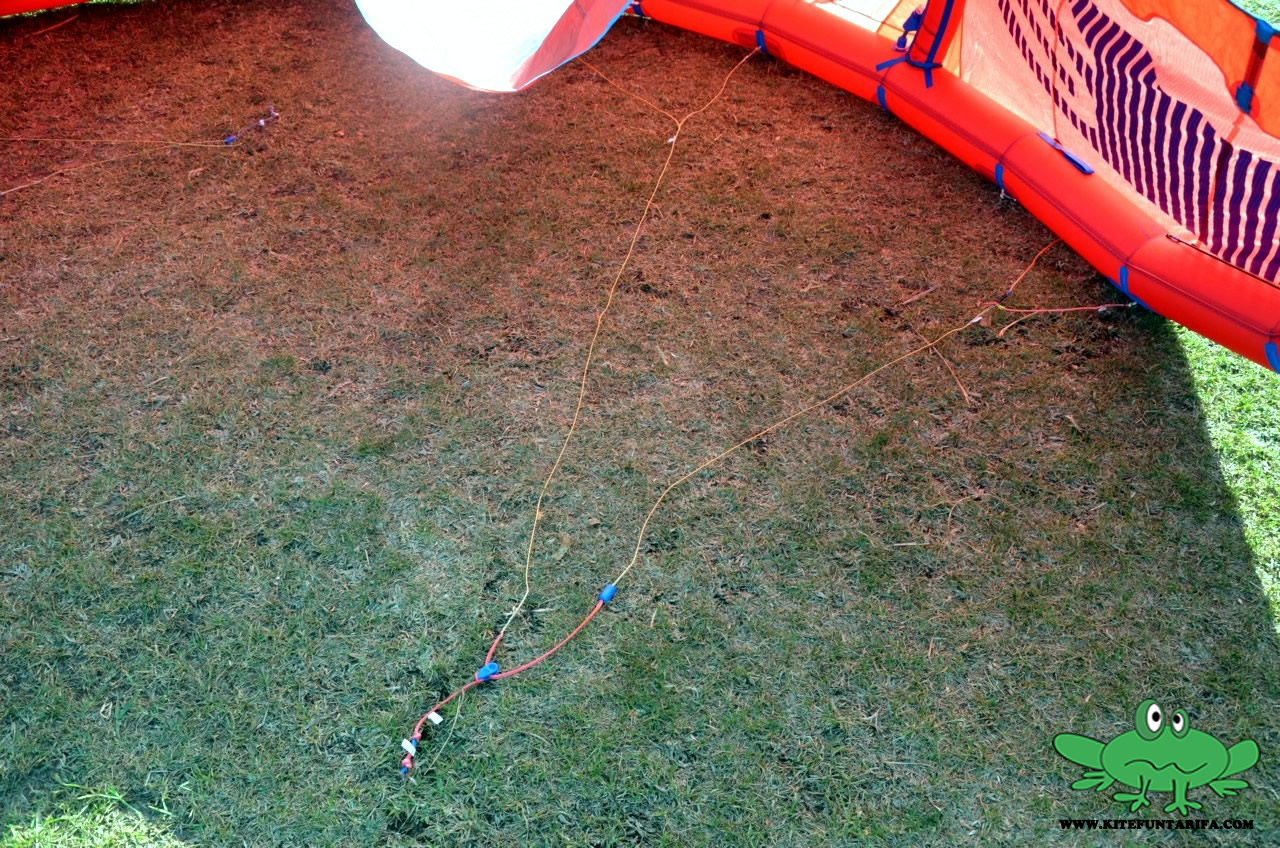 The bridle system and its various configurations already were in the Neo 2015, so in this aspects there seems no changes.

Where we found changes is in kite construction. This year, North reintroduced a big part of Dacron in the trailing edge while added patches in the struts area where the one-pump system is. All these changes make it much more resistant to time and high winds.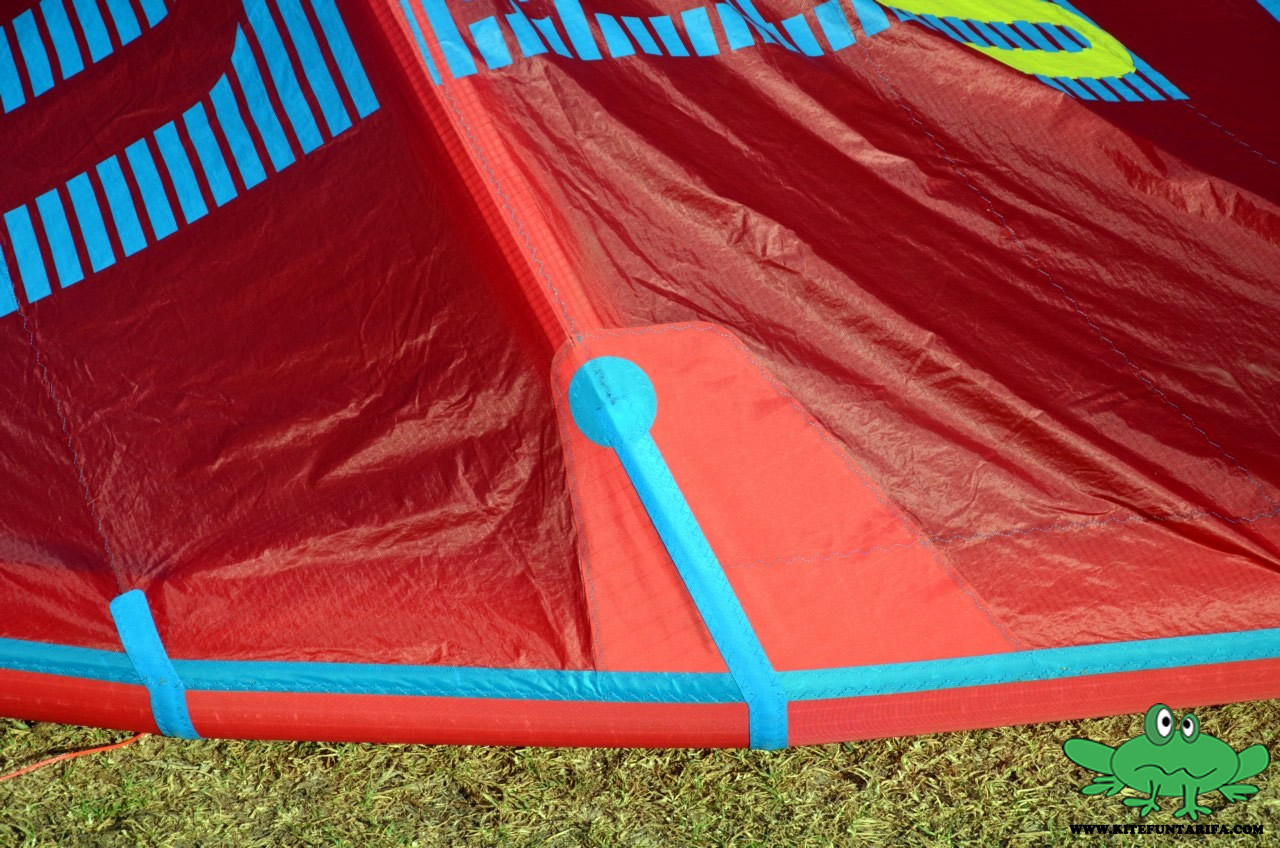 Another innovation that we have seen are reinforcements in the struts. The Neo is a 3 struts kite and when is leaved parked because of its shape, struts bends. With such protection the new Neo 2016 will no longer suffer in that area as happened to previous models.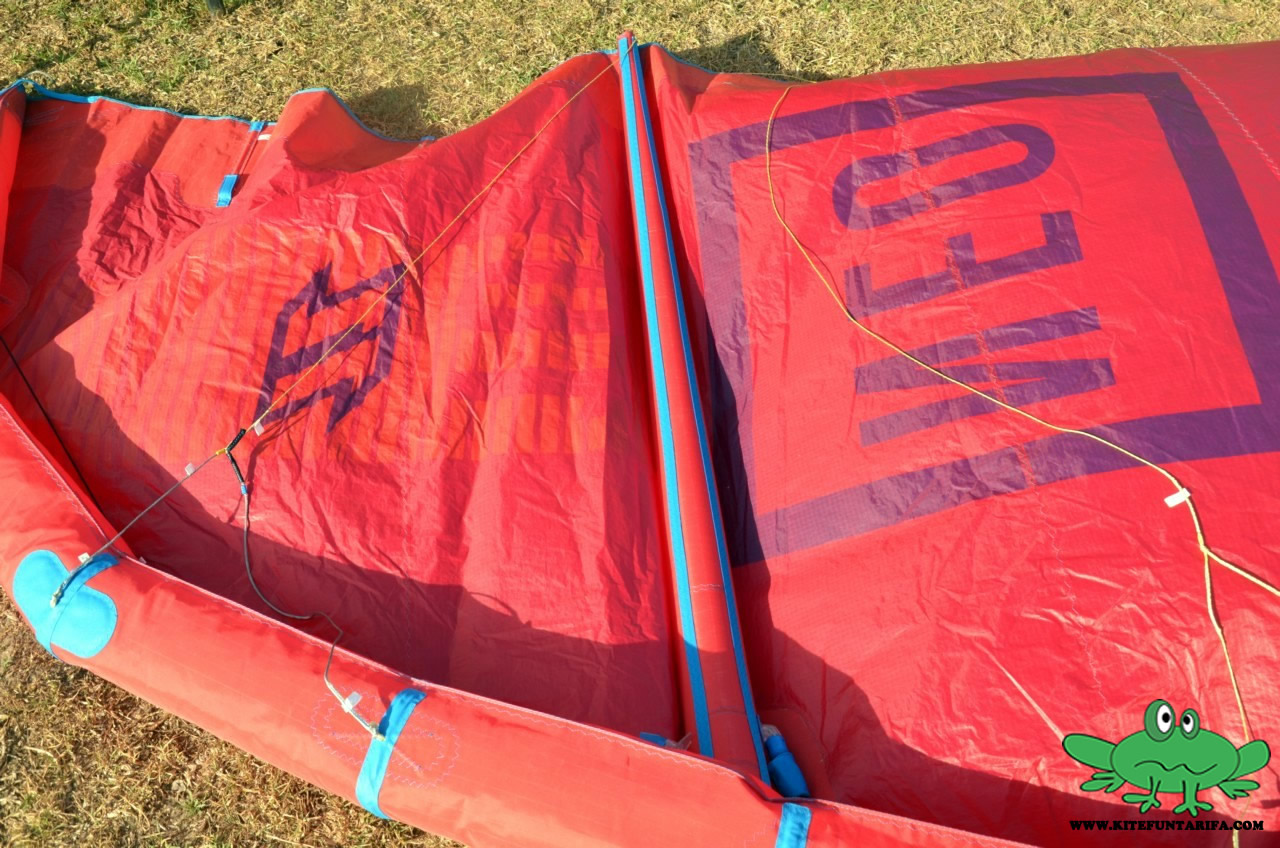 Also add that they have finally decided to put a Anti-snag system, which is a small strip that will avoid back lines to get entangled in the tips of the kite.
Comparing the construction of the new North Neo 2016 against the previous one, changes have been few, but very significants!

Trying the North Neo 2016
We tested the new Neo 2016 in 10m and a North Quad bar 2016. We tested it with twin-tip and surfboard and winds between 14 and 25 knots maximum.

The first feeling you get is its power. The Neo is a very powerful kite and delivers its power very linear along the bar. It behaves very very stable and compact in the air, even with our levante gusts and water relaunch is just very easy and fast .. The wind range is pretty good, especially for the lower end although it is true that in stronger winds we did not change the set-up for more depower! The kite feels very direct and reactive, which together with its drifting ability makes the new North Neo the ultimate weapon for waves.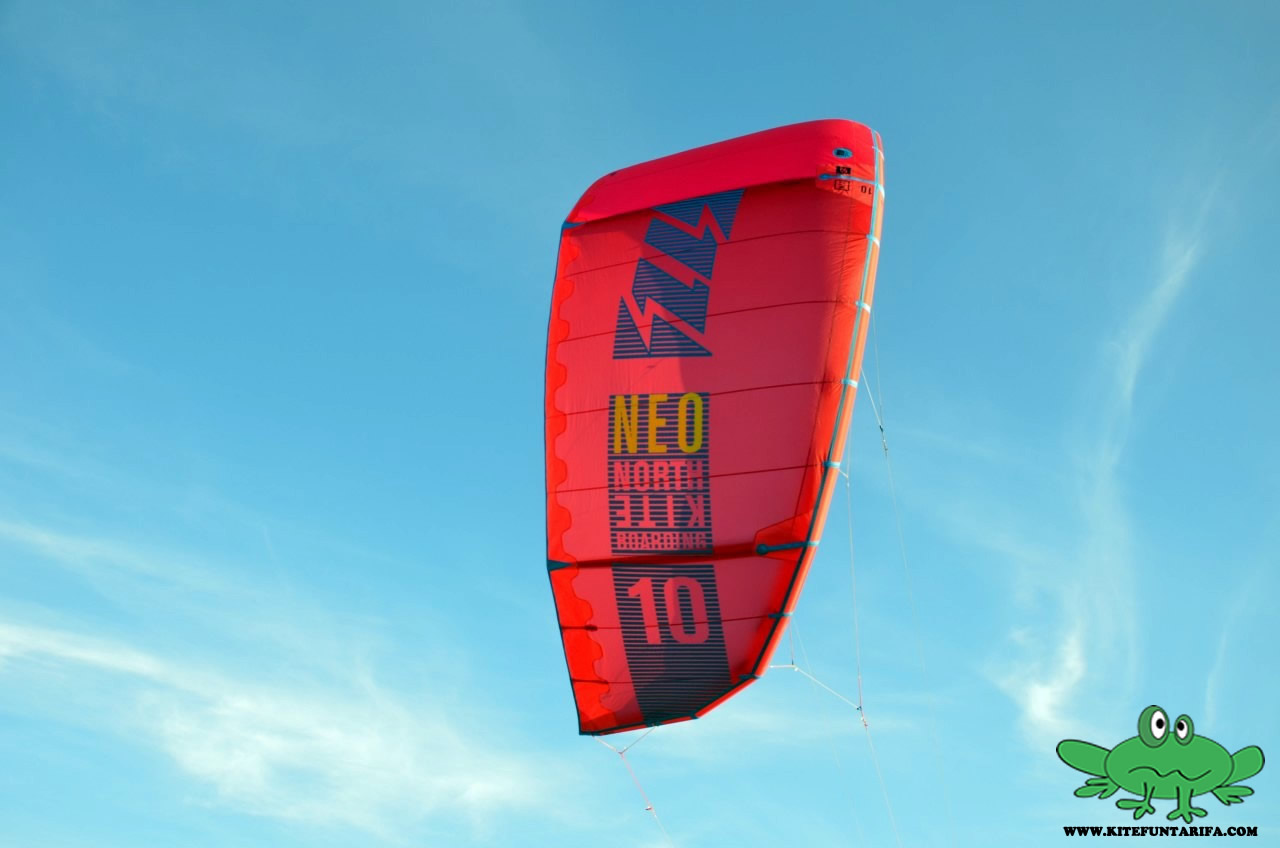 One aspect that we think important when deciding on a measure is to test the kite if you can, since at least the feeling, as was the case with Neo last year, is to be a kite that offers more power than you expect in a certain measure.
North Neo 2016 vs. North Neo 2015
When comparing both kites, the most significant changes are found in the construction of the kite. In other aspects, the Neo 2016 is a continuation of the Neo 2015. Some very specific kiters will find few differences, but for most users the new Neo 2016 feels equal than its predecessor.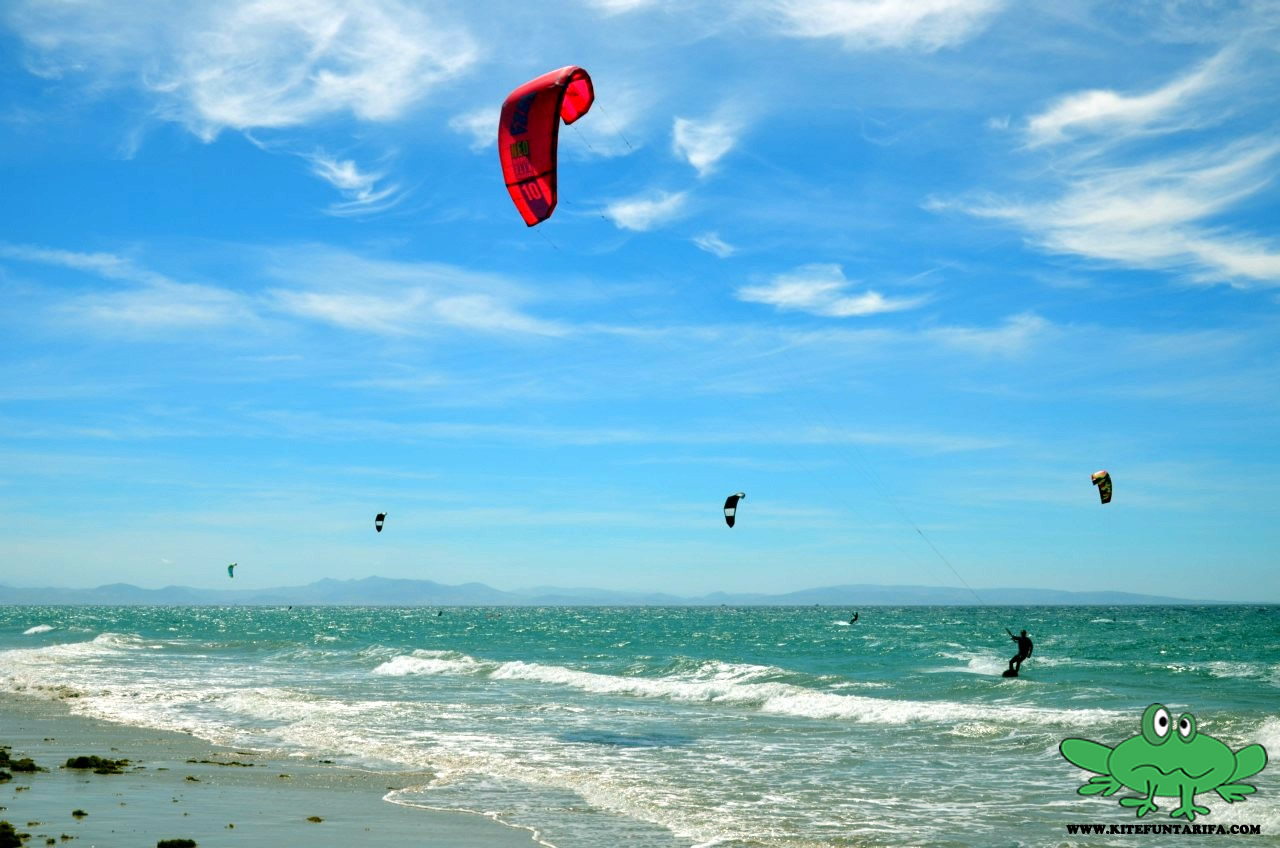 We made a change during the same session from Neo 2016 to Neo 2015 and did not notice any difference. Still retaining its key features, which are power, very good feeling in the bar, easy relaunch, and above all, a very compact kite.

If you are looking for a kite for waves, the Neo is the kite you need. But best of this kite is that thanks to its large wind range, ease of flight and excellent relaunch, make it a perfect choice for beginners and people who want to progress. That's why we use these kites in our kitesurf courses in Tarifa.
Remember, if you look for some North Kiteboarding equipment in second hand you have our best deals online!